Box Hill Hawks coach Marco Bello says there have been promising signs in the past fortnight, despite narrow defeats.
5:30pm May 23, 2016

Hawthorn vice-captain Jordan Lewis is set to play his 250th AFL match against Brisbane this week.
5:00pm May 23, 2016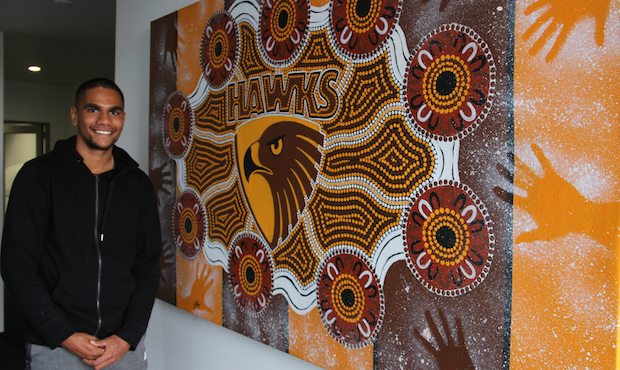 Jermaine Miller-Lewis unveiled his latest artwork - a Hawthorn-inspired work - at the club today.
4:30pm May 23, 2016