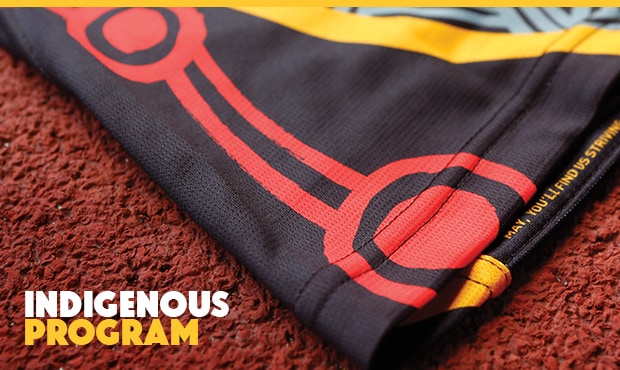 In May 2015, Hawthorn Football Club received an extraordinary donation of $1 million over five years for the club's Indigenous program from Epic Good Foundation's co-creators Stuart Giles and Cathie Reid.
This generous donation has enabled the club to facilitate and cultivate its Indigenous Program through mentorship, lifestyle and participation programs in Indigenous communities with a focus on Indigenous children and youth, providing meaningful outcomes and change throughout Indigenous communities across Australia.

Read more about the Hawthorn and Epic Good partnership.



Big River Hawks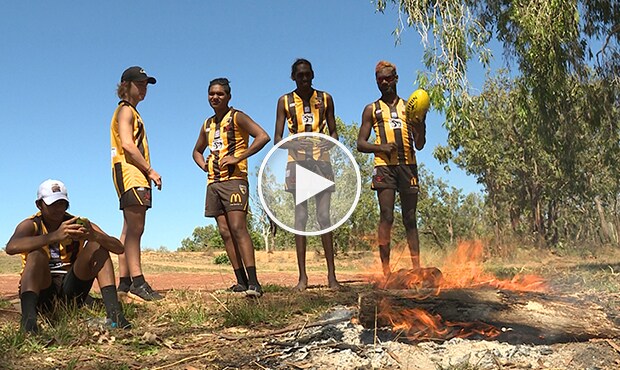 The Big River Hawks is an under-18 football team that was established in 2010. It allows young men from the Katherine region and surrounding communities an opportunity to play in the Darwin-based NTFL.

Being part of the Big River Hawks team is a privilege to young men in the region, and to do so there are a number of rules that players must abide by to earn their spot in the team. These include regularly attending school, completing further training or having a position in the workforce.

The team helps to develop leaders within the community and offers opportunities for Indigenous and non-Indigenous Australians in the region to integrate.

Watch the Big River Hawks' trip to Melbourne, narrated by Cyril Rioli

Indigenous Literacy Foundation (ILF)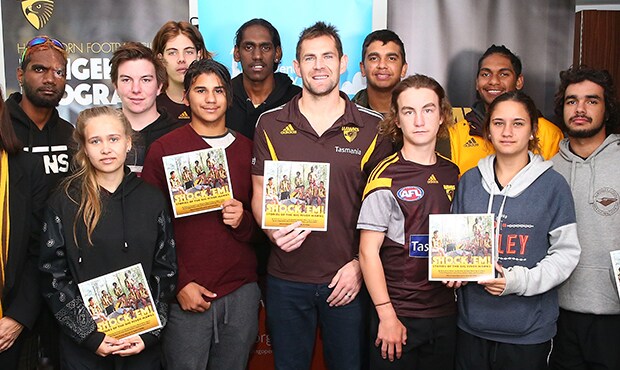 The Indigenous Literacy Foundation (ILF) is a national charity that aims to raise children's literacy levels in remote Aboriginal & Torres Strait Island communities. The partnership has enabled early literacy resources to be delivered to remote communities such as the Milikapiti School on Melville Island where Hawthorn Football Club purchased 29 sets of early literacy books.
'Shock 'em!' – a new book written by a team of young players from the Big River Hawks in Katherine – was launched on Saturday 23 July at Hawthorn Football Club. Coordinated by ILF, Shock 'em! includes personal pieces where each boy has written about significant places in their lives as well as sharing letters to their heroes: their dads, Dr Martin Luther King, Muhammad Ali, and sports heroes like Eddie Betts.

Hawks in Katherine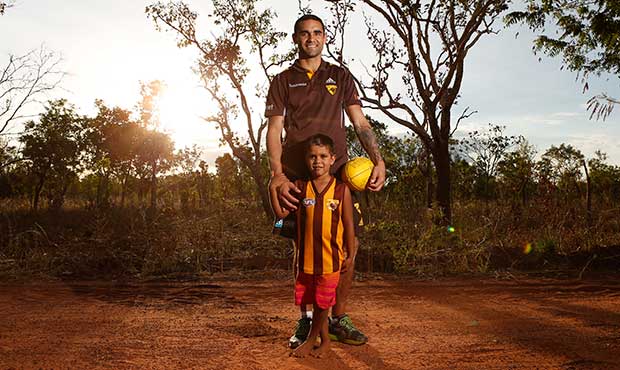 Hawthorn Football Club is proud to travel to Katherine in the Northern Territory each year to participate in various community activities and initiatives within the region.

Each year, travelling players take part in football clinics, visit schools, community groups and run training sessions for our affiliated club – the Big River Hawks.



Cyril Rioli and Brendan Whitecross visit the NT, 2015


Eastern Eaglehawks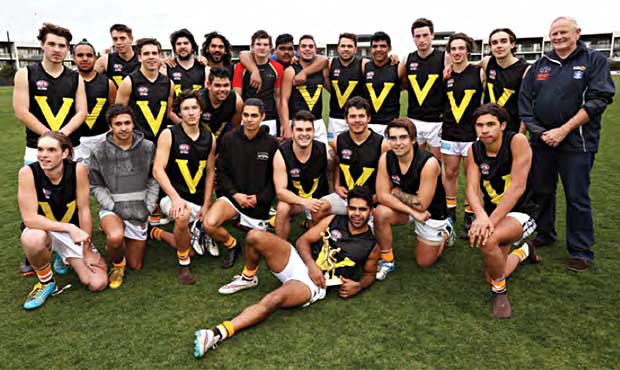 The Eastern Eaglehawks, an all-Aboriginal football team was formed in early 2014, and are Hawthorn's affiliated Indigenous under-21s team.

This club encompasses more than just football, it gives young men the tools they need through various development opportunities and training to become future leaders in their respective communities.

Hawthorn's Indigenous players are actively involved with the Eaglehawks providing guidance and valuable insights into their AFL pathway.



Eaglehawks fly at Waverley Park, 2015


Learn more about the journey of the Eaglehawks



Indigenous Exchange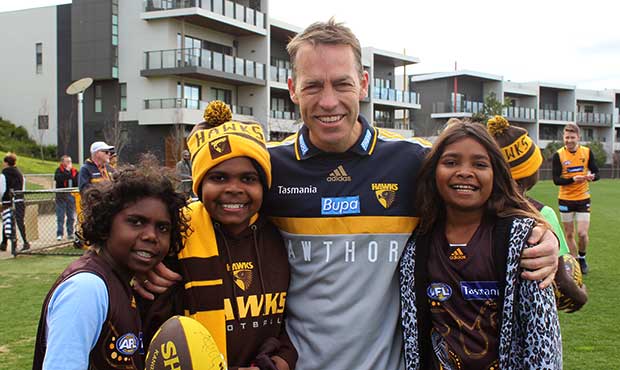 Each year, as part of Hawthorn's partnership with the Katherine Region, a group of children from a selected community travel to Melbourne to participate in the Indigenous Exchange program.

Hawthorn Football Club works closely with Hawthorn Auskick Centre to provide this unique, once in a lifetime experience for the Indigenous students. The travelling students are selected to participate on the basis of their school attendance, good behaviour and positive influence within their school community.

In 2015, we welcomed six children from Barunga, 80kms South East of Katherine who spent one week living with their host families from Glenferrie Primary School. During their stay they got to experience many different things Melbourne has to offer along with meeting their Hawthorn heroes.



Kids from Barunga, NT visit the Ricoh Centre, get on the MCG, 2015



All of Hawthorn's Indigenous Programs are made possible with the wonderful support of the Epic Good Foundation.