Victoria
Looking after ME is a 3-week Primary School program developed by Hawthorn Football Club in 2016, which aims to address some important lifestyle challenges in the community.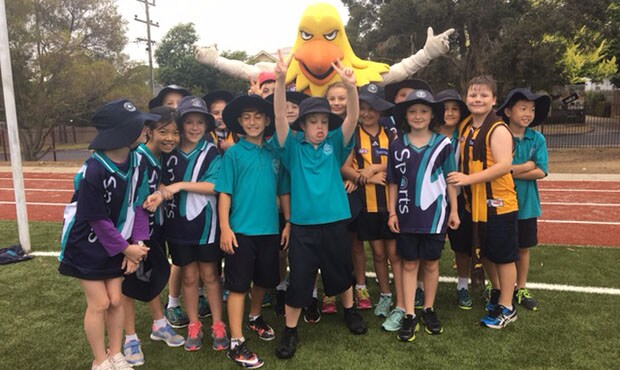 Looking After ME draws on the knowledge from experts from Deakin University and Beyondblue in the nutrition and mental health field, allowing Hawthorn to develop a program containing relevant and suitable information and activities for students aged 8-10 years old.
Statistics show 1 in 7 primary school children have a mental illness and 1 in 4 primary school children are overweight or obese. With these statistics in mind, Looking After ME aims to improve the physical and mental health of primary school children, helps them to develop an appreciation for themselves and helps students develop an understanding of what they need to help their bodies to function properly.
Looking After ME's messaging is around good health and nutrition, wellness habits, positive thoughts and mental health, addressing areas of the Victorian Curriculum, Year 3&4 Personal, Social and Community Health and Movement and Physical Activity.
For more information or to register your school in the program, email your school name and approximate number of students to participate in the program to LookingAfterMe@hawthornfc.com.au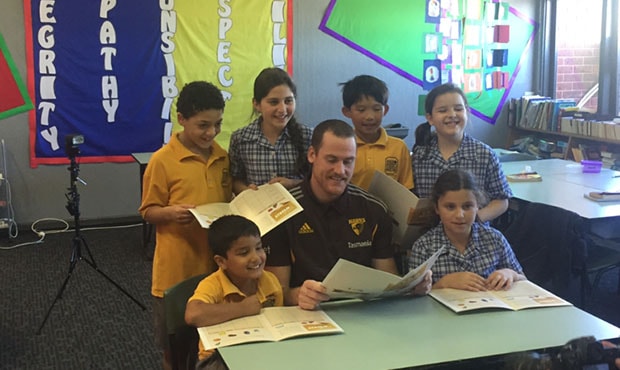 Tasmania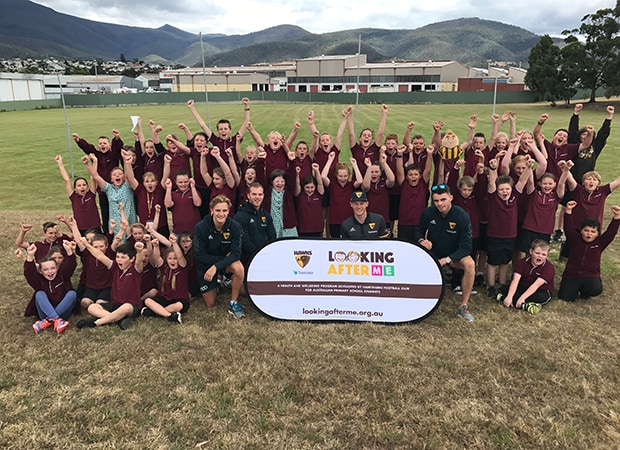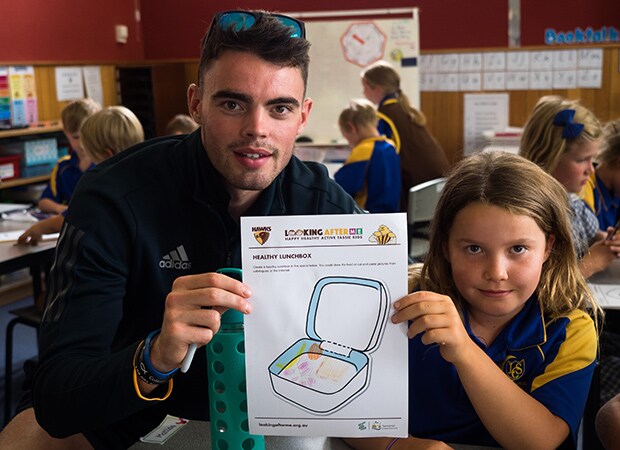 Looking after ME is a primary school program developed by the Hawthorn Football Club which aims to address issues relating to nutrition and physical activity in a way that encourages long-lasting behavioural change.
The program is free for Tasmanian schools and complements the Tasmania Department of Health and Human Services Move Well Eat Well Primary School Award Program. For more information on Move Well Eat Well, please go to www.movewelleatwell.tas.gov.au
How does the program work?
Looking after ME is delivered over six topics which can be completed sequentially, to form a complete unit of work, or individually to suit the needs of your students/school. The delivery time for the program is also flexible to suit your timetable.
Each topic contains an introduction, learning outcomes, a list of required resources and activity suggestions (with step-by-step instructions). There are also activity sheets (in pdf and SMART Notebook formats) and a curriculum table with links to the Australian Curriculum for years 3 to 6 (focusing on Health and Physical Education).
The program will be supported by an online Looking after ME student book that will contain extra information for students.
Program is available Term 1, 2017
Register your school now. Visit www.lookingafterme.org.au