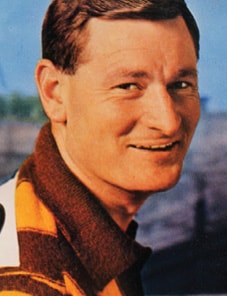 As an integral component of the Hawthorn Football Club Foundation, The Hawks Bequest Society was established in August 2009. The Bequest Society will ensure the future of our mighty Club through donations made as an allowance in a person's Will.
A legacy (a bequest) to the Club in your Will will help the Hawthorn Football Club remain strong well into the future, providing for your children and grandchildren the same sense of joy and passion you have enjoyed from your football club over the years. We believe benefactors give a donation because they are inspired by the Club's influence on their own lives and on the lives of others.
Planning your estate and making a Will enables you to decide how your assets will be distributed to support your family, friends and the causes you believe in. Making a bequest costs you nothing now, but will ultimately have a direct impact on the future of Hawthorn Football Club.
Your gift will create a legacy that will live on for future generations.
If you want to play a vital role in the future of the Club please include a bequest to Hawthorn Football Club as part of your estate planning.


Ambassadors
Three of the Club's greats – Graham Arthur, David Parkin and Peter Hudson are benefactors who have made a personal commitment to The Hawks Bequest Society as Hawks Bequest Society Ambassadors.
Download the bequest form.