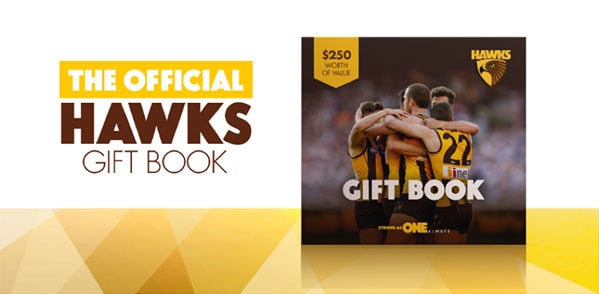 The official Hawks Gift Book is once again available to purchase!
Please download the information flyer which outlines the range of vouchers included within the book. The flyer also outlines the range of prize draws that are available to any person that purchases a Gift Book.
Members may receive a phone call from our partner LittleStar offering the chance to purchase a Gift Book. Please be aware that this phone call will be displayed as an interstate number (with the 02 area code).
● Hawks Gift Book Information Flyer
For further information regarding the Hawks Gift Book please contact LittleStar on 1300 816 512.