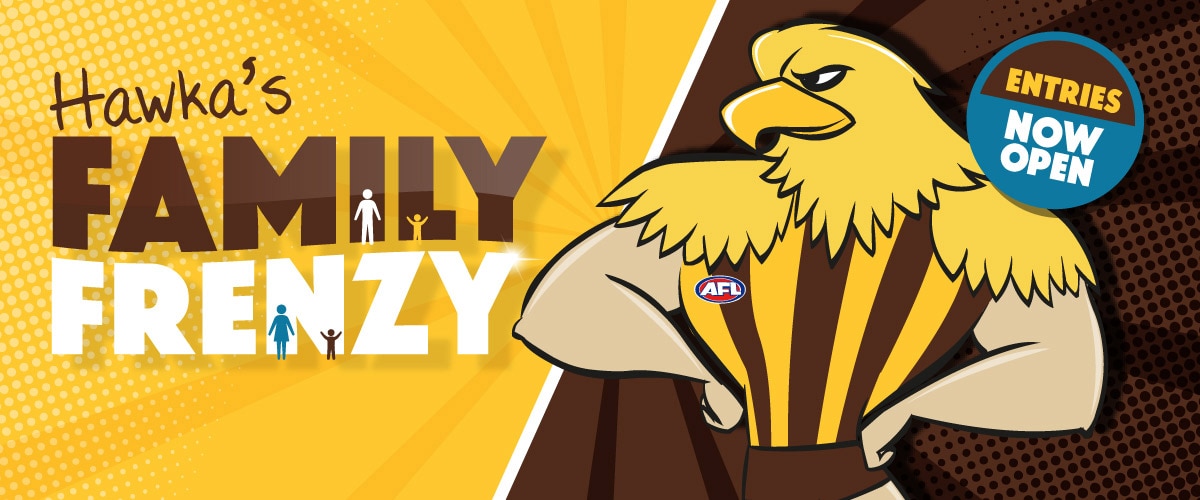 Our lovable mascot 'Hawka' has introduced a new match day competition in 2017. Hawka's Family Frenzy will see two families compete head-to-head on the hallowed MCG turf.
Hawka's Family Frenzy is a knock-out style competition held pre-match on the MCG, with the winning family progressing through to the next Hawthorn match. The family left standing after our Round 23 match against the Western Bulldogs will take home a cash prize of $5000 plus a complimentary 2018 Legends Club membership!
Register your family now!