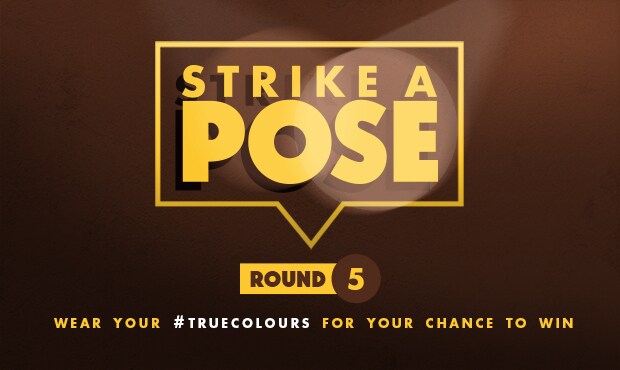 Calling all fans to Strike a Pose
Dress up in your Hawks gear and show your #TrueColours for your chance to win!
We're calling Hawks fans to take a photo of themselves giving their best pose in brown and gold for the opportunity to take part in our 'Strike a Pose' competition this Sunday at the MCG.
Three winners will be selected to take part in the match-day competition, 'posing-off' against one another along the Hawks catwalk at quarter time.
Upload your photo to Instagram and use #TrueColours before 11am Friday to be in the running.
Don't forget to also take photos and tag #TrueColours throughout the game, showing your pride and passion for the brown and gold!
Get your tickets to our Round 5 clash here.
* Terms and Conditions - True Colours social competition
* Terms and Conditions - Match-day pose off competition