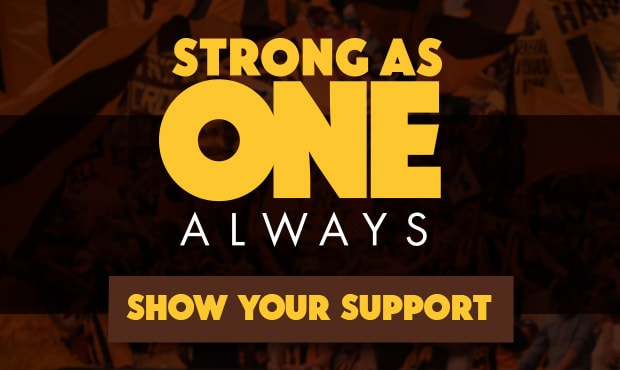 Alone we are vulnerable; but together we are a force.
Members and fans can download Hawthorn's 2017 wallpaper onto their desktop computer or mobile device by following these simple instructions:
1. Click on the link that matches your device.

2. The wallpaper image will open in a new window. Right click and save image, set as your wallpaper, or set as background.

3. To set as wallpaper on a mobile device, hold down the image and save it to your device. Select the image from your photos, and apply as wallpaper.
2017 wallpapers
Download the Hawthorn Football Club App to receive a wider range of wallpapers for your devices.

Watch the video with Clarko: