After enjoying a day off on day four of camp, it was back to work for the players on day five on the Sunshine Coast.
The players were up early on Monday morning and were out on the track at the Maroochydore Multi Sports Complex by 8am.
Despite heading out nice and early, the players couldn't escape the hot conditions, with the mercury tipping 30 degrees – and you could tell it was hot under the sun with sweat pouring off the boys who were working hard despite the conditions.
Skills sessions, simulated match play and running sessions were on the agenda once again before the players ended the intense session with running drills.
The day ended with a weights session in the gym before dinner and a much needed rest after a hot day in the sun.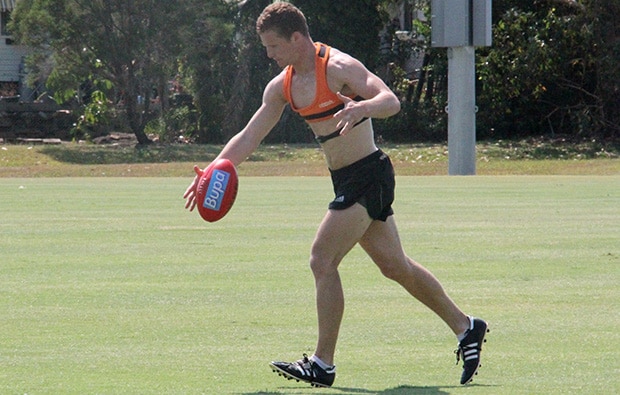 Irishman Ciaran Kilkenny shows off his kicking skills during the session.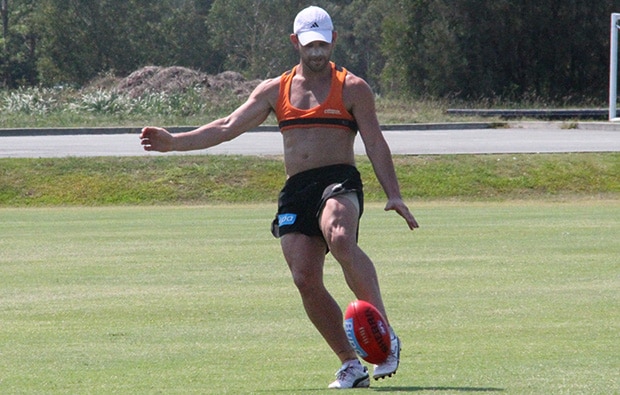 Brent Guerra hones his already impressive kicking skills on day five.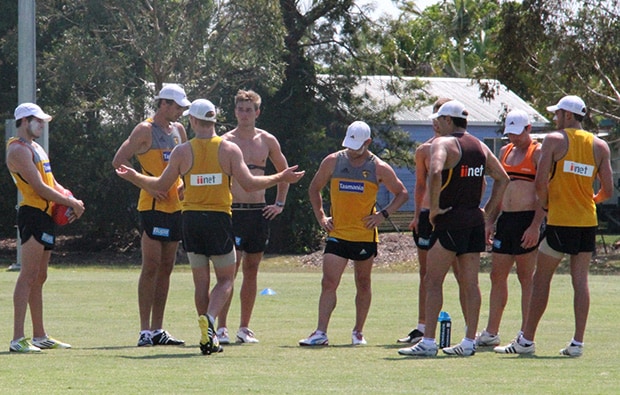 Kyle Cheney plays the role of coach, bringing in a group of players to have a chat.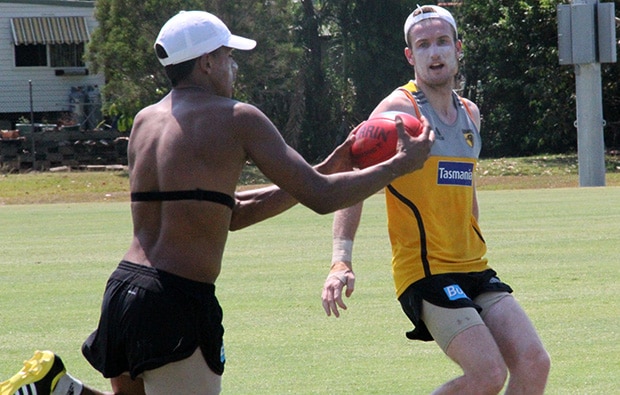 Bradley Hill tries to get around Xavier Ellis during the simulated match play.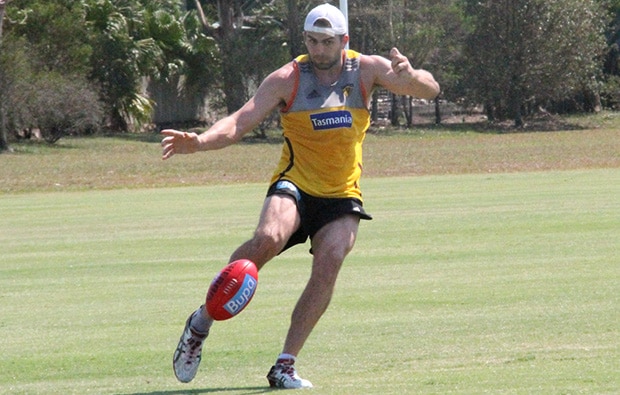 Brian Lake finds an option up the field and passes.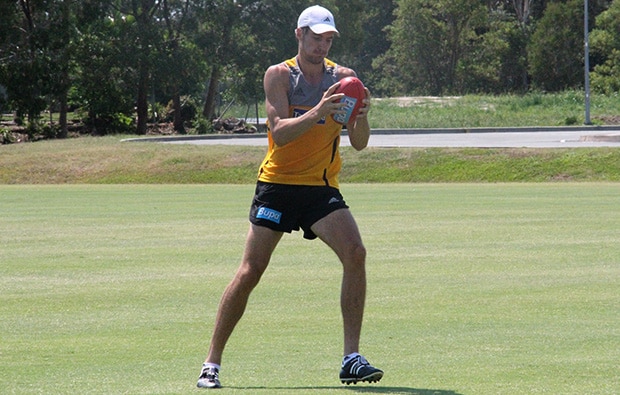 Rookie Jonathon Ceglar is already getting acquainted with his new teammates and is aiming to impress.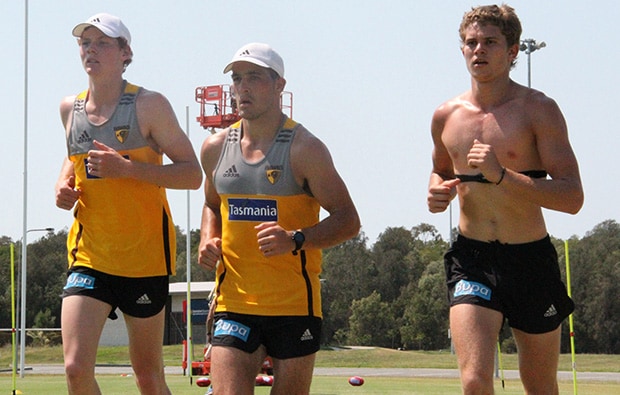 The session ended with running drills and Shane Savage, Jed Anderson and Tim O'Brien get to work.