With a few Hawthorn staff members floating around the office this month with moustaches in support of the fantastic Movember cause, we thought it was the perfect opportunity to reminisce on some of the best 'mos' in Hawk history...
Leigh Matthews
Arguably the greatest player of all-time, Leigh Matthews also sports one of the most iconic moustaches the game has ever seen. The four-time premiership player and four-time premiership coach would be virtually unrecognisable without that thick tuft of hair lining his upper lip. This stache undoubtedly adds to the intimidating figure that is 'Lethal' Leigh.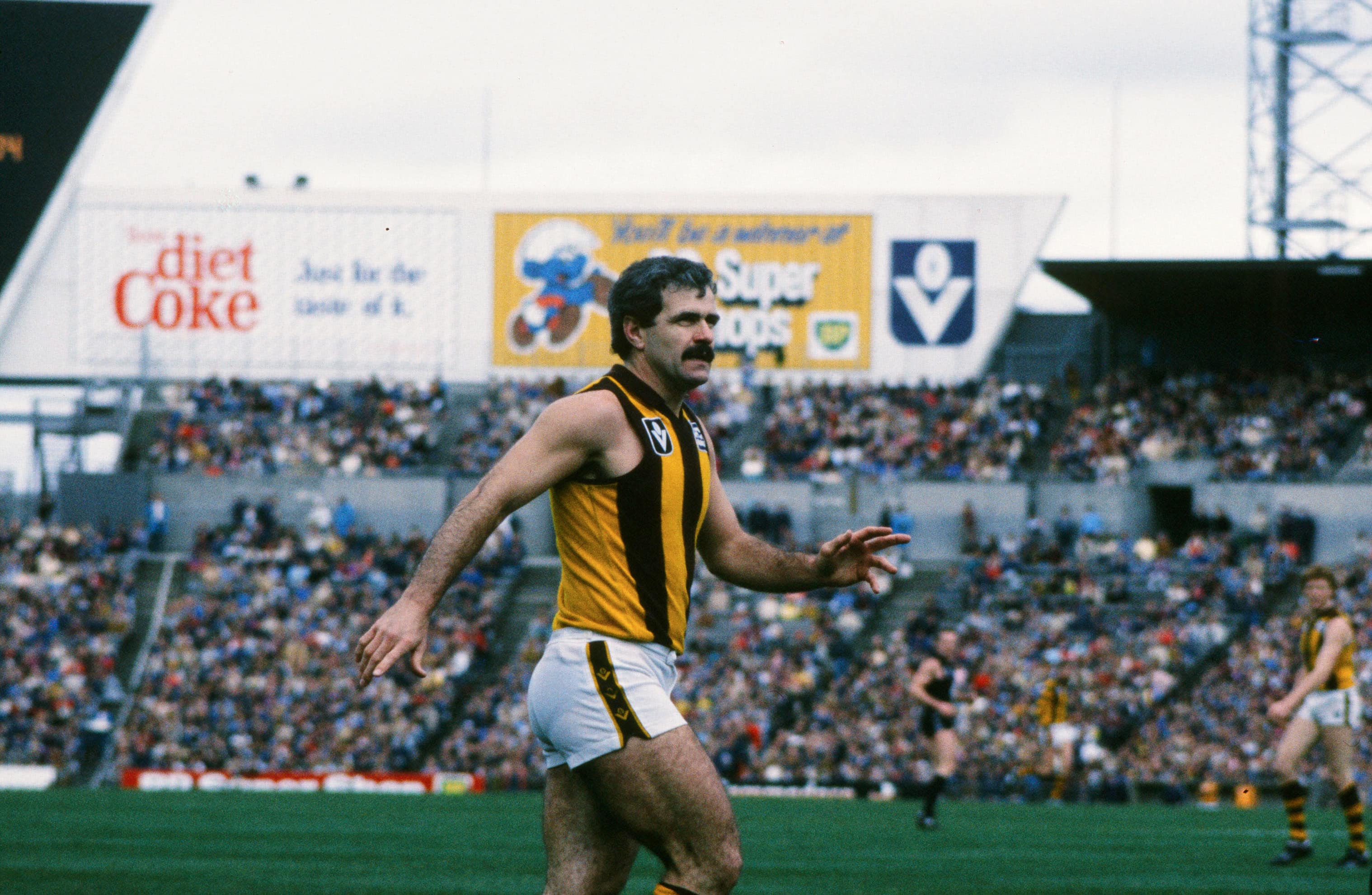 Robert DiPierdomenico
If there was to be a question of any 'flavour saver' that would rival the fame of Matthews', it would be the one that belongs to 'Dipper'. That big, bushy mo accompanied this larger-than-life character through five VFL flags and the 1986 Brownlow Medal. Just like it's owner's versatility to play through the midfield or go forward and kick a goal, this moustache has the ability to either stretch right across the face, take a short, well-groomed approach or extend into an impressive handlebars formation.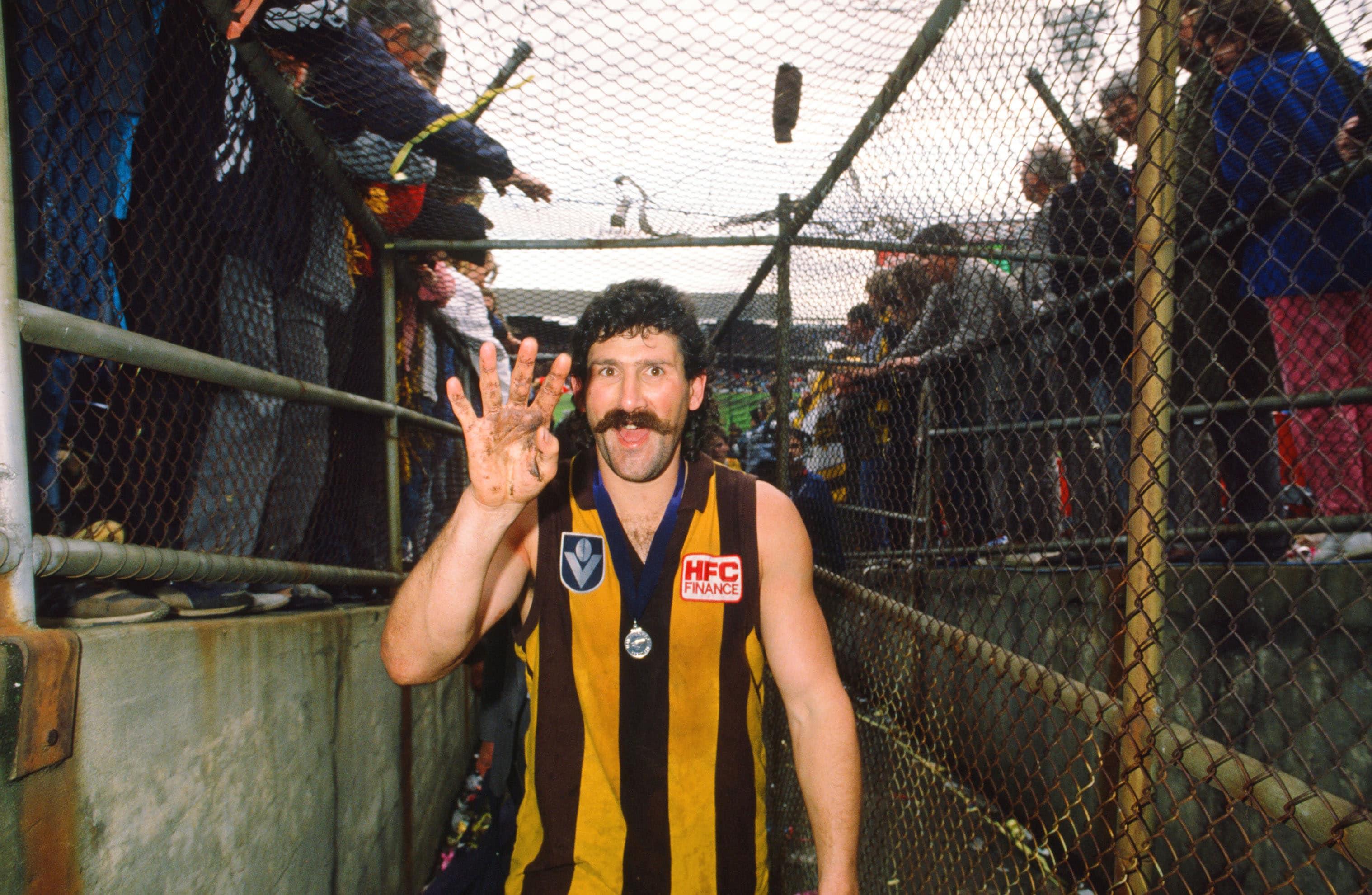 Ben Stratton
Another Hawk who has shown a willingness to try on a 'mouth brow', Stratts has the ability to impress when he so chooses. There is a certain uniqueness to the 28-year old's styling, with the curls at either end of his mo setting it apart from so many others. Although we love the lock-down defender's no-fuss approach on-field, we equally love the character of his curly finish.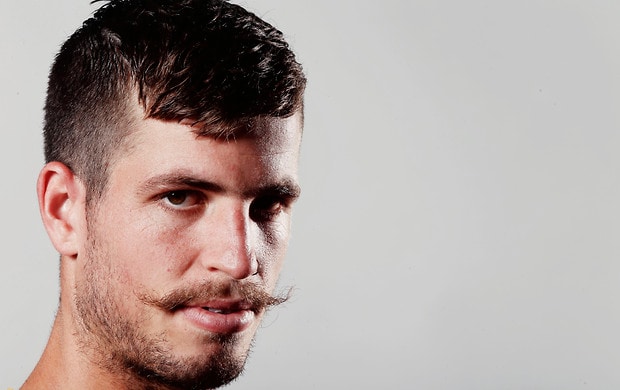 Peter Knights
With his mop of blonde locks, Knights would also commonly wear a golden mo throughout his 264 games in the brown and gold. Knights won three premierships in his career, alongside fellow hairy-lipped teammates Matthews, DiPierdomenico and Moore.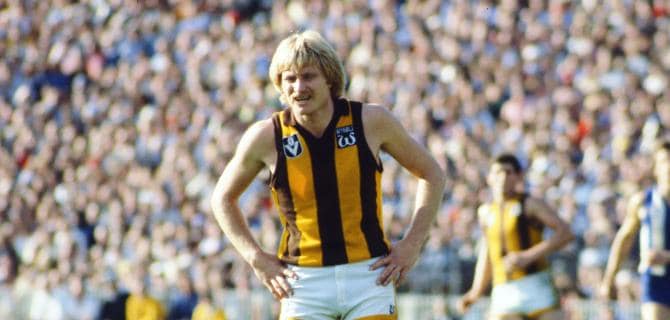 Kelvin Moore
The fourth member of the Hawthorn Team of the Century on this list, Moore's mo stuck to him like the champion full-back stuck to his opponents. An inductee into Hawthorn's Hall of Fame and the AFL Hall of Fame, the 300-game, three-time premiership player can now add his membership into this illustrious group among his achievements.