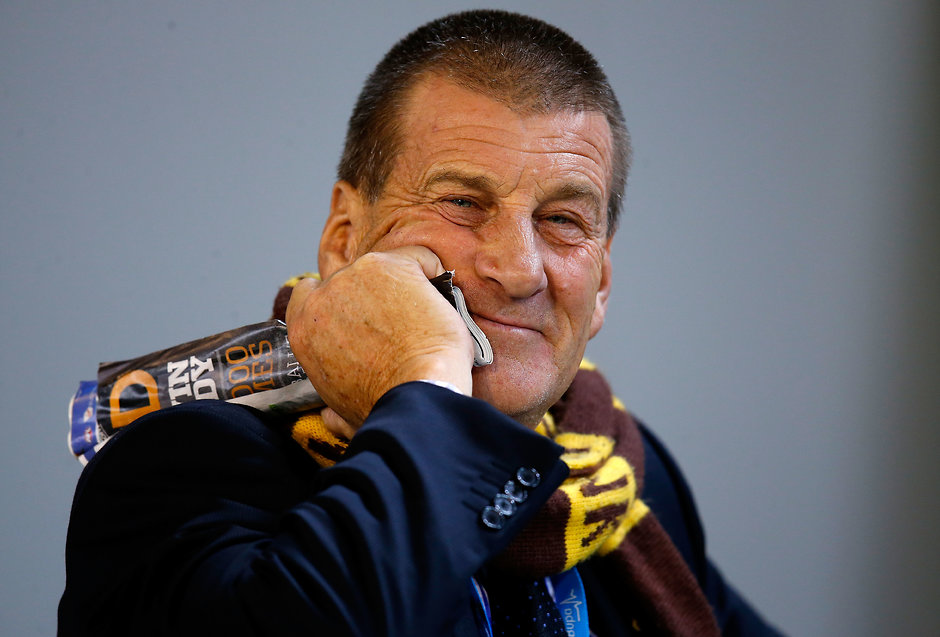 Hawthorn President Jeff Kennett has penned the following letter to members.
Good afternoon happy Hawkers.
Well a lot has happened since we last spoke.
Firstly, can I thank all of you who responded to my last email to members.
I think I have answered all over many hours, but not sure I will be able to maintain that pace in the future.
I apologise to our members in the ACT for omitting their territory from my last communiqué. I have been understandably chastised by many members in the ACT.
In summary, I have received correspondence from international and interstate members, as well as Victorian members. Many of the matters you raised with me, I have in turn raised with our CEO Justin Reeves and senior management at our meeting last Wednesday.
I will be reporting back more specifically to many of your suggestions after the admin team have given your constructive comments more thought.
Regarding the concerns of our interstate members, we have decided to do more with you, in recognition of your support of the HFC.
To that end Justin and I will visit every state and territory, probably early February, to hold a function and discuss our plans with you and answer any questions you may have.
We hope to bring a senior person from the football department, but as the team will be in full training mode by then, who that person is will be identified closer to the time and may vary from meeting to meeting.
We will be notifying all interstate members though my newsletter and other means closer to the date and we will require an RSVP from those wishing to attend so we can book an appropriate function room.
Secondly, I have asked the team to see how we can secure better and more seating for our interstate members when Hawthorn plays in their state or territory. This makes a great deal of sense. It is particularly important for the new ground in Perth, but certainly applies to all interstate venues.
Watch this space for progress reports.
Thirdly, for our almost 10,000 Tasmanian members, we are going to do even more than in the past to connect with you all.
For those members who live in and around Hobart and wish to attend our games in Launceston, we are developing a proposal I am sure you will enjoy.
Please lock in your desire to attend our first night game against St Kilda on Saturday 28th April and of course our pre-season game against Carlton on Saturday 10th March at 7.05pm.
More to come on all your issues as we work through them.
Yesterday Justin and I spent the day in Hobart meeting the Premier Will Hodgman and Opposition Leader Rebecca White. Both expressed their continuing support for Hawthorn's presence in Tasmania but of course their support was not nearly as strong as ours.
We also met with some of our supporters, the media, and importantly the City of Launceston Mayor Albert van Zetten, his new CEO and their officers who had very generously driven down to spend time with Justin and I to further develop the wonderful partnership we have with Launceston and the local community.
But, I save the best 'til last. This week, we concluded our National and Rookie Drafts. Our Coach Alastair Clarkson and his wife Caryn very kindly hosted a barbecue for the new draftees at their home, together with senior members of the coaching department, and a couple of 'hanger ons', being Justin, his wife Suzie and me.
You can read more about our draftees on our website but let me say I was mightily impressed on meeting the boys. They were very polite, had very good values, were excited about being selected by Hawthorn and looking forward to being a major part of our future.
So again, I am excited about our prospects and the 2018 season.
Enough from me for now. I have other work to do, but we at Hawthorn are clearly on the move.
I am excited to let you all know we have settled on our future strategy which we are going to unveil at our AGM at the Hawthorn Town Hall on Thursday 14th at 6.30pm. If you are free and want to be there for the start of the next lap, then I'll see you there.
For now, have a great weekend and a special hug to our ACT members, their family, friends and future members.
Jeff Kennett
President Hawthorn Football Club
The views in this article are those of the author and not necessarily those of the AFL or its clubs