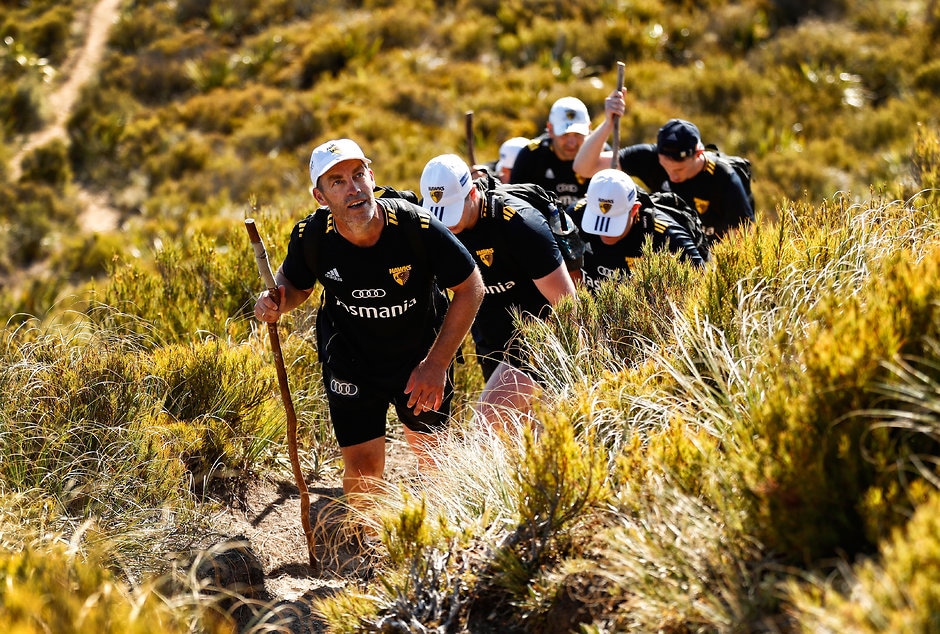 Hawthorn Coach Alastair Clarkson recounts season 2017, and shares his visions for the year ahead.
Season 2017 was an unusual one for our footy club.
We missed the finals for the first time since 2009. We'd had a long stretch of playing deep into September over the past seven seasons, and of course some of those years went right through to grand final day.
I think that came at a bit of a cost because our players, who are a very experienced group, had played nearly a season of extra football compared to most clubs in the competition.
We started the season poorly and then we got some serious injuries to a number of key players.
While none of this was ideal, it gave all of us a chance to sit back and go, 'well, it doesn't look like a piece of silverware is going to come our way in season 2017, so let's start preparing for when our next piece does.'
It wasn't a 'start again' approach, but rather a recalibration of where we were at that point in time, and it was probably Round 4 or 5 that we began to seriously think about this.
There was the potential that we could have recovered our season, yes. Sydney proved that by recovering theirs after a poor start. But, you might get yourself into the finals (like we did in 2010), however you're not going to seriously compete because you're just so fatigued from trying to get there again.
Some of our recalibration was forced upon us due to the injuries, but it still gave us an opportunity to invest great time into some of our younger players, and we were really pleased with the outcome – both in terms of winning games of footy, as well as giving these young lads the exposure they deserve.
Read: Clarko discusses Hawthorn's new jumper numbers

So, we go into 2018 with some of those older guys returning, but with our younger ones fully expecting to take another step in their football careers.
That's an exciting challenge we must now confront; we've got much greater depth, much greater expectation, much greater confidence in our capacity to rise back up the ladder and compete again.
Our goal once again will be to play finals footy, and then we'll see where that takes us.
We feel like we've got a group that has just started to mould together again, and we're getting ourselves ready for our next assault on some silverware.
Bring on 2018.
The views in this article are those of the author and not necessarily those of the AFL or its clubs