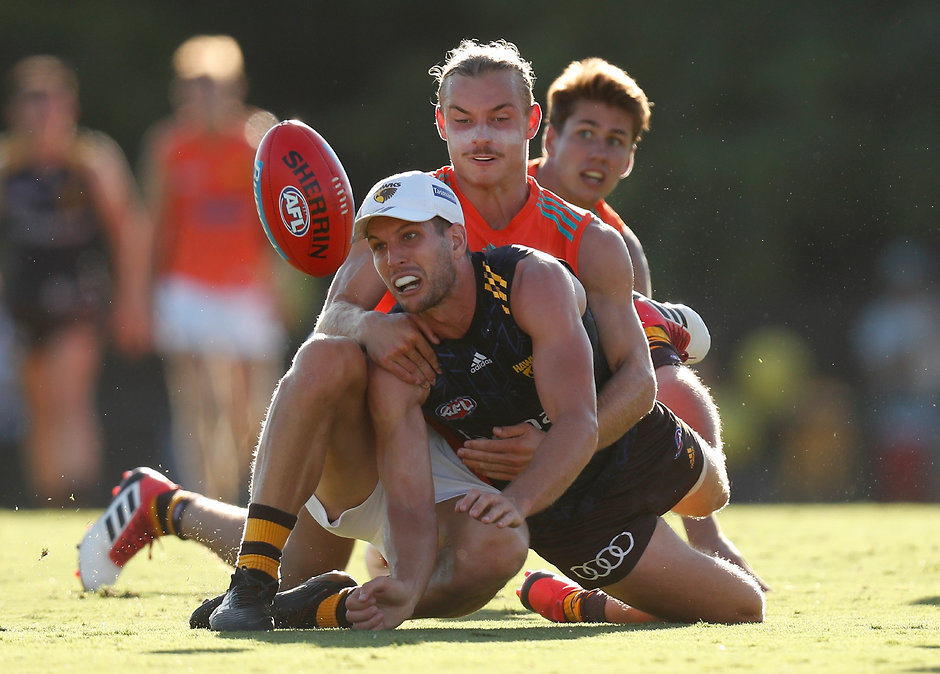 It was his first taste of AFL football in front of a crowd, and James Worpel certainly didn't disappoint.
The big-bodied 19-year-old found plenty of the ball during Friday night's intraclub hit out, providing some grunt in the midfield and finding the goals on multiple occasions.
"It was really exciting," said the 2017 draftee after the siren, a big grin spread across his face.
"It's been a pretty long day, I haven't really played any night or twilight games before so it was a bit different for me.
"I was so bored all day, I cooked my own lunch and washed my car for about half an hour to try and pass the time, and then I ended up arriving at the club really early."
Worpel was Hawthorn's first selection (Pick 45) in last year's national draft, and has been dubbed a 'ready-made' midfielder due to his big body and solid skills.
Two and a half months into what Hawthorn fans would hope is a long tenure at Waverley, the former Geelong Falcons captain says he is enjoying his training and progressing well.
"I'm feeling really good," he said.
"The body's feeling better than I would have expected.
"Training's been great, and I'm fitting in more day by day and getting into a bit of a routine, which is nice."
He certainly wasn't the only draftee to impress in Friday's hit out; Dylan Moore and Jackson Ross both hit the scoreboard, while Changkuoth Jiath snapped a beauty from the boundary line that ignited the crowd.
Along with fellow youngster Harrison Jones (who didn't take part in the intraclub), and mature-age recruit David Mirra, the class of 2017 have slotted seamlessly into the playing list.
"It's really good having other guys to experience all of this with," Worpel said.
"We pretty much have lockers next to each other, we go out for lunch and get coffees together, and there's a bit of banter too which is always good, so hopefully that continues on in the future.
The views in this article are those of the author and not necessarily those of the AFL or its clubs