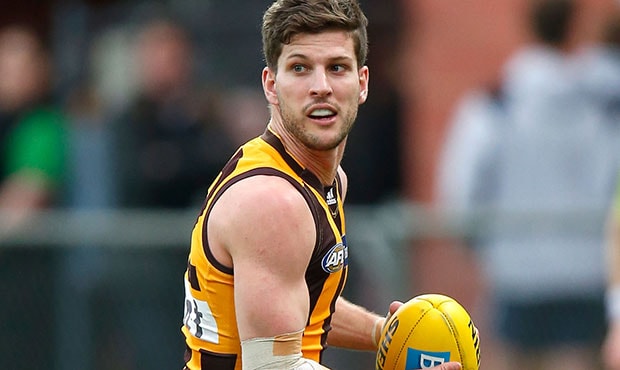 Hawthorn sharpshooter Luke Breust hopes he can continue his form in front of goal on Saturday night.
3:45pm Jul 15, 2015

It's hard to believe in 2011, Luke Breust was just a player with some potential but still a speculative pick off the rookie list. Now he's one of the game's best small forwards. We review his season.
3:04pm Nov 12, 2014

HE IS one of the AFL's deadliest shots at goal, but Hawthorn sharpshooter Luke Breust admits he's finding it tough to come to grips with the round ball ahead of the looming Virgin Australia International Rules Series against Ireland.
9:16am Nov 10, 2014