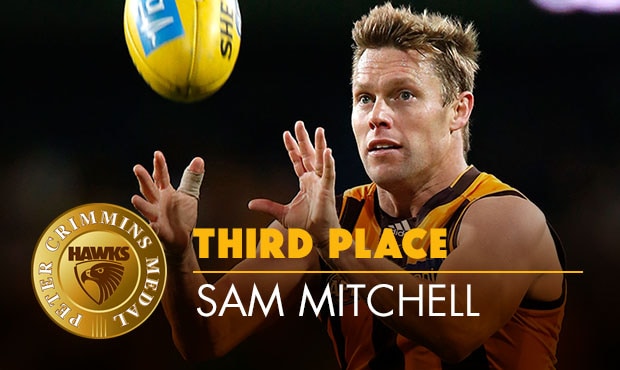 Midfielder Sam Mitchell has finished third in the 2015 Peter Crimmins Medal.
9:00am Oct 11, 2015

Sam Mitchell is preparing to be tagged on Saturday, but he is not sure whether the Eagles will send a run-with player to his side.
10:30am Sep 29, 2015

Hawthorn's Sam Mitchell achieved a third-placed finish at the 2015 Brownlow Medal.
9:00am Sep 29, 2015