It was a good weekend to be a supporter of the brown and gold.
12:29pm Jun 25, 2018

Taylor Duryea has been nominated for Mark of the Year for his stunning grab against Gold Coast.
11:36am Jun 25, 2018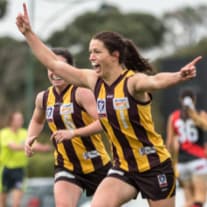 The Hawthorn women have continued their winning ways, registering another strong win over Essendon.
11:06am Jun 25, 2018