After the loss to Carlton, which streak has taken over the mantle of our longest active winning streak?
2:30pm Aug 21, 2017

Wrapping up a disappointing weekend with our Round 22 lessons.
1:39pm Aug 21, 2017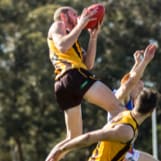 Our Box Hill men have suffered consecutive losses for the first time this season.
11:48am Aug 21, 2017