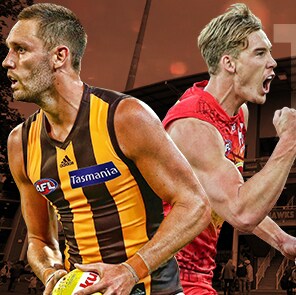 Hawthorn has confirmed one change to its Round 14 line up set to face the Suns.
6:10pm Jun 21, 2018

A look ahead at Saturday's match up against the Suns.
5:57pm Jun 21, 2018

If every team beats the sides below them and loses to the sides above them on the current ladder, where would the Hawks finish?
4:58pm Jun 21, 2018