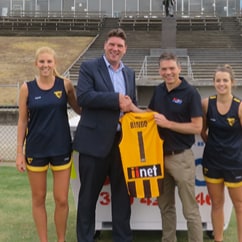 Bingo Industries has joined the club as a valued partner of the men's team and co-major sponsor of the VFL women's team.
9:00am Mar 18, 2018

Hawthorn has announced its future home in Dingley Village will be named the Kennedy Community Centre.
6:00pm Mar 16, 2018

Any milestone you can think off, our Silk has likely ticked it off. And if he hasn't already, he will probably do it this year.
4:37pm Mar 16, 2018