Alastair Clarkson will not be afraid to pull James Sicily into line if he continues the on-field indiscretions.
2:15pm Apr 27, 2018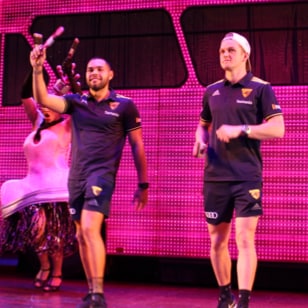 Hawthorn's beyondblue Cup will get footy fans on their feet with Priscilla - The Musical announced as the pre-game entertainment.
10:12am Apr 27, 2018

A closer look at St Kilda's recent form ahead of our Saturday night clash.
10:02am Apr 27, 2018