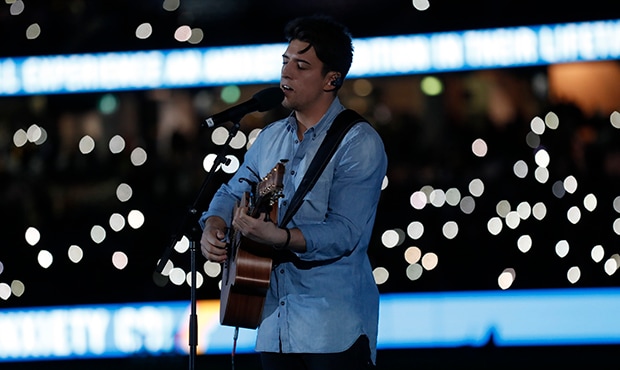 Right now, 1 in 6 Aussies are experiencing depression or anxiety, or both. Hawthorn Football Club and beyondblue have been working alongside one another for over a decade, creating opportunities for discussions within the community to raise awareness and also reduce the stigma surrounding mental illness.
Each year Hawthorn hosts the annual beyondblue Cup at a selected match. beyondblue Chairman The Hon. Jeff Kennett AC said the annual beyondblue Cup is an ideal opportunity to remind AFL footy fans how important it is to look after their own wellbeing and that of their mates.
"The beyondblue Cup is a great way to raise awareness of depression and anxiety and of beyondblue's work within the AFL community," he said.
"One of the great things about football is how players look out for their teammates on the field. I hope this comradery reminds footy fans about the importance of looking out for their mates, not just physically, but mentally, and reaching out if they seem to be struggling."
If you have a mate that you think needs support, gets some tips on how to reach out at beyondblue.org.au, or speak to a trained mental health professional through the beyondblue Support Service on 1300 22 4636 or via an online chat (3PM-midnight).
To find out more about beyondblue's programs, please visit beyondblue.org.au