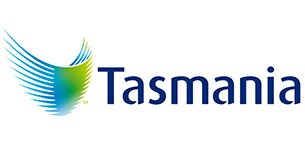 Come and see why the Hawks have nested in Tasmania – a place Lonely Planet considers one of the most desirable regions on earth. Why so? Because Tassie is like nowhere else on the planet. It's an island where Tasmanian devils roam, where paddock-to-plate means heirloom tomatoes were foraged for that morning and over 1,000 peaks beg to be climbed. Here, everything's close. Tee off at a world class golf course and then spend an afternoon sipping Pinot in the Tamar Valley.

We love homegrown and homemade. Some of us make world-class cheeses using traditional methods. Others cultivate world-renowned museums (thanks for Mona, David Walsh), there's aplenty of exceptional athletes (must be our clean air & water), all the while another local is considered the Grandfather of Australian whisky (aka Bill Lark, Whisky Hall of Fame London). We breed fiercely proud and creative islanders - their passion will capture your heart and soul.


The Hawthorn and Tasmania partnership has been a resounding success. In the past 10 years the Hawks have appeared in five grand finals and won four, while Tassie has welcomed a flood of visitors from the mainland. However, the bond goes much deeper than filling trophy cabinets and football stadiums. It puts smiles on thousands of faces and helps unite local communities. So please, pay us a visit this season, stay on a few extra days, share in the spoils and be part of a winning team.