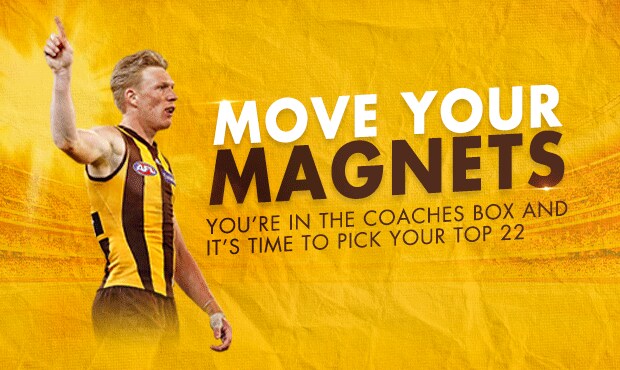 MOVE YOUR MAGNETS
Have you ever thought you could pick the perfect 22 each week?
Are you perfectly inline with Clarko and his coaches?
Well you're now in the coaches box and it's time to pick your top 22!
Try to accurately pick our starting line-up before it is announced for each upcoming match.
Simply download the Hawthorn Football Club app, tap each position and select a player from the squad list.
You have the opportunity to submit your top 22 for the chance to win, or simply just compete with fellow Hawks fans.
This feature will be available coming into Round 1, 2019.

Find out more about the Hawthorn FC app