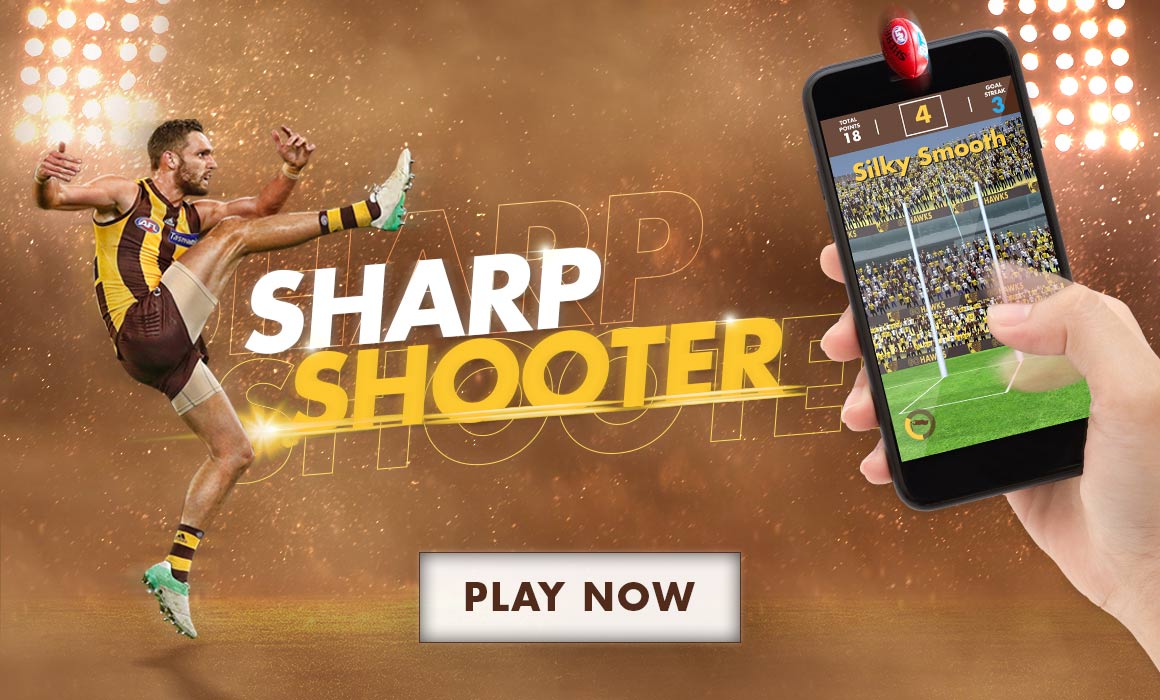 Congratulations to our winner, Jake (username: jakeqaot) from Western Australia with a total score of 922.
Easy to play, difficult to perfect.
Sharp Shooter allows footy fans to put themselves in players' boots as they shoot for goal after goal!
You must login with your MyHawks account or create an account.
Download the Hawthorn Football Club FREE app today and play.

Don't have a MyHawks account? It's free to sign up and you receive exclusive offers, features and discounts in the app! You can create a MyHawks account in the app.
Please ensure you have updated your phone's software and have the latest verison of the Hawthorn Football Club app.
If you have an iPad, an emergency upgrade will be occurring soon to fix the video fault.