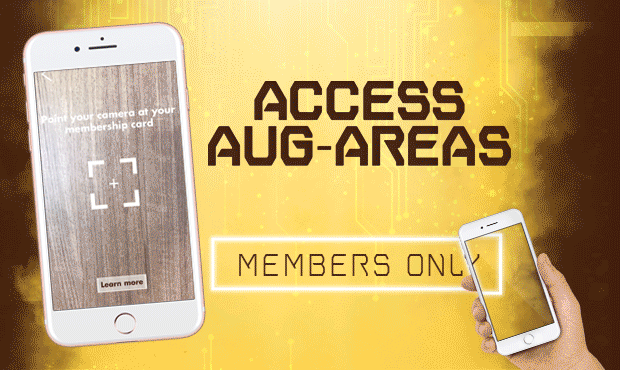 ACCESS AUG AREAS
Next season is going to be bigger and better than ever before, as your favourite Hawks come to life!
2019 members have the ability to use their membership card to unlock access to all Hawthorn areas - through augmented reality.
To access this feature, members will need to follow the below instructions.
1) Download our FREE Hawks app from your App Store - Apple app store or Google Play
2) Log in with your MyHawks account and then click on the 'Access Aug-Areas' tile.
3) Scan your 2019 membership card and enjoy!
You must be logged in with your MyHawks account - you will not gain access if you are logged in with Telstra.
Throughout the year members will receive member exclusive news, discounts and more.