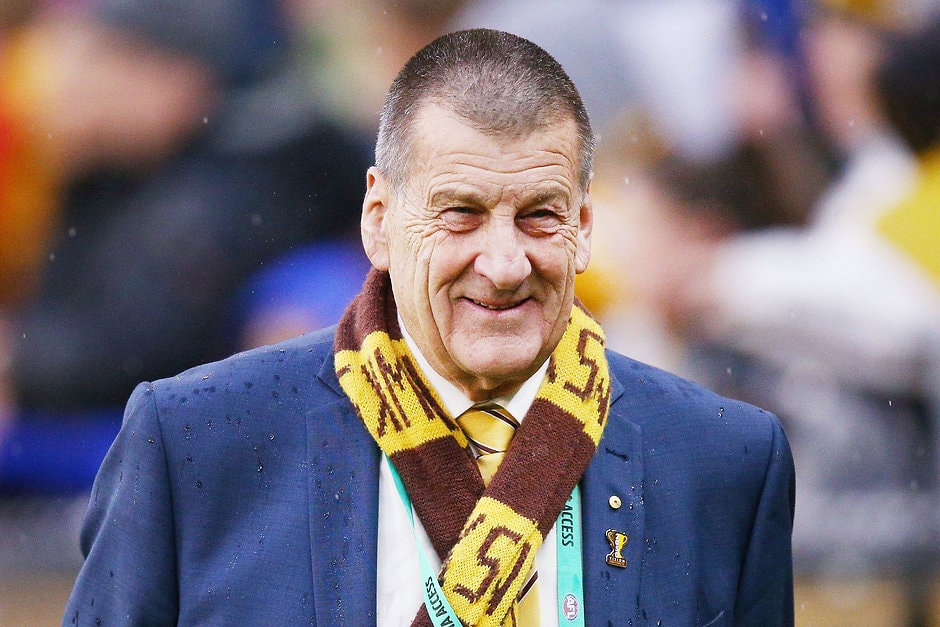 President Jeff Kennett has penned the following letter to members...
Good afternoon members,
Well the finals series has started for Hawthorn.
On Saturday I attended the Elimination Final between our Box Hill Hawks and Port Melbourne, at North Port Oval.
I watched with four of our senior team and it was good to see them there supporting our VFL side.
Richard Garvey my predecessor as President was also there, watching what was a heart stopper of a game!
We were about 30 points up at half time and I was feeling reasonably comfortable. But then, as so often happens, the unexpected happens. Port Melbourne were on fire in the 3rd quarter, or our boys left the ground for coffee!
Whatever, at the change we were only six points up.
The 4th quarter was as tough as you would ever witness with Port Melbourne taking the lead with a minute to go!
Then on the siren we scored a Goal.
A draw!
What an exciting game. Then two 5-minute halves followed, with Box Hill Hawks the victor by 11 points.
As good a game as I have seen recently. Congratulations to Coach Chris Newman, his team and of course our players.
Reminded me yet again it is never over until the final siren, and our players never surrender!
The Box Hill Hawks now play Geelong on Sunday at North Port Oval at 2.10pm.
I hope you will turn out in droves to give them the support they deserve.
But before then we have our AFL team on Thursday night, playing in what will be a fantastic match against Richmond. Weather permitting, I am sure the MCG will be close to full, over 90,000 supporters of both teams on the edge of their seats.
But if you think those two matches were enough, squeezed in between them on Saturday at 10.15am our VFLW team play their first final match at North Port Oval. They have had a great year finishing second on the ladder and again I hope to see as many of you as possible at the ground cheering them to victory.
The girls are playing Collingwood who finished on top of the ladder so it will be a challenging encounter, but the way our team have been playing recently I am quietly confident.
So, what a weekend! Our three football teams, all playing in finals games this week. What value for money we members are getting from our football departments.
And if you thought that is exceptional, our Hawks netball team won the Premiership in Division 1 of the Victorian Netball League. Congratulations to coach Adrian Ballantyne and all the girls, an outstanding result, and you do our brand great credit.
So onwards and upwards colleagues and friends. What an exciting time for the mighty Hawks!
But one game at a time, and as always, the best team on the day will win. I look forward to seeing you all there to support our men and women.
Have a good day.
Go Hawks!
Jeff Kennett
President
The views in this article are those of the author and not necessarily those of the AFL or its clubs