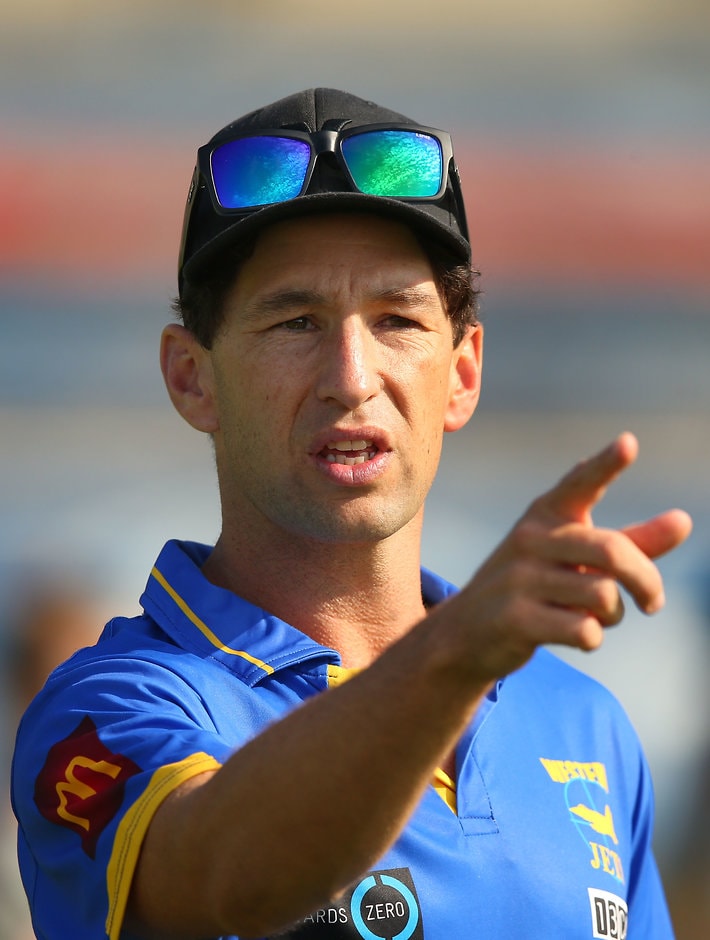 Hawthorn has appointed Torin Baker as a development coach in 2019.
Baker coached the Western Jets in the TAC Cup for the past six seasons after a 17-year playing career across VFL, country and suburban league levels.
In what is a trend across Clarko's coaching panel, past and present, the 39-year old also has 12 years' experience in teaching and education.
"This is probably the next step for me now in my coaching so I'm really excited to be able to get this position at Hawthorn," Baker said.
"I think a background in teaching lends itself well to those transferrable skills in coaching.
"I really value my teaching background and I've certainly used it a lot within my footy coaching."
With Max Bailey stepping up to become Box Hill coach next year, Baker will fill the position left vacant by the former Hawks ruckman.
Baker holds an existing connection with the Hawks, having been coached by four-time Hawthorn premiership coach Alastair Clarkson whilst playing at Werribee in the VFL in 2000.
Across his time coaching at U18 level, Baker has built a reputation as a leader with great interpersonal skills, emotional intelligence and resilience of character.
These values set the framework for the type of coach he is.
"I invest heavily into relationships with my coaching.
"I think coaching is a real communication game and that's what I will aim to bring and something that my background suggests I will be able to do.
"Everyone in the AFL industry just talks so positively about Hawthorn so that is really exciting for me and I feel really welcomed by the group already."
The views in this article are those of the author and not necessarily those of the AFL or its clubs