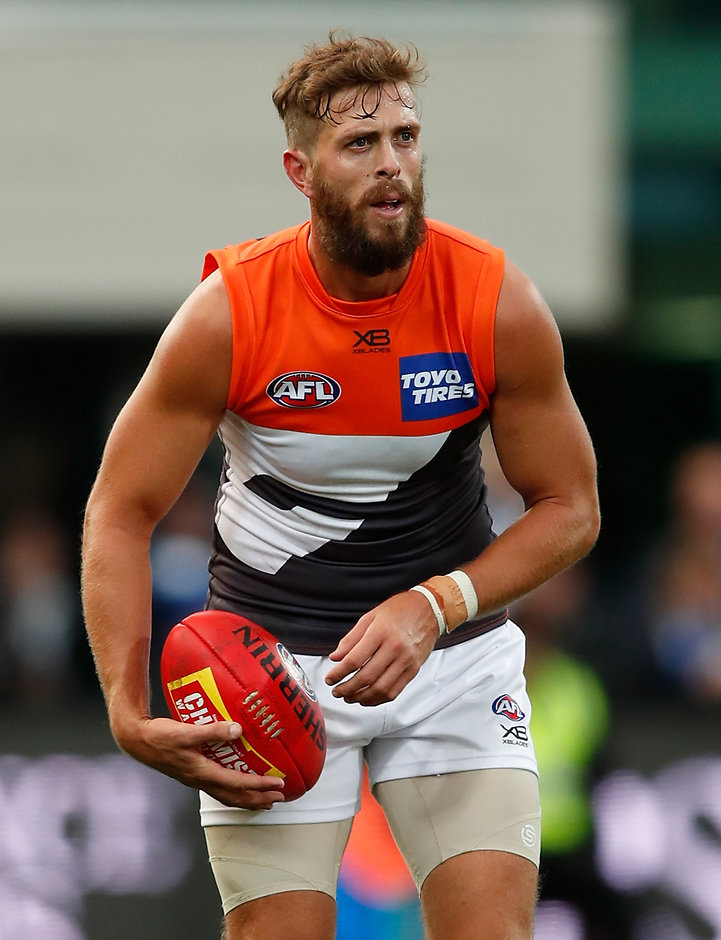 So many draftees are bursting into their new clubs this week with a youthful exuberance, ready to take on all that lies before them.
For the Hawks final rookie pick Tim Mohr, he might not be the same age as his fellow new recruits, but he certainly has the same excitement about walking through the doors.
Up until last week, the mature-age recruit's career appeared all but done and dusted after he was delisted by the GWS Giants at the end of the 2018 season.
Read: Fly on the wall in draft room
"I was in Europe for five weeks and really didn't know what was going on," Mohr told RSN on Wednesday morning.
"I didn't know whether I was going to be playing AFL again or whether I needed to start looking for a job.
"So, the last couple of months had been pretty tough but when I found out I was going to the Hawks last Friday, it was a relief for sure."
Mohr played 48 games across seven seasons with the Giants, but, after managing just three senior games in the past two seasons due to injury, the club opted to let the popular club character go.
"It was a bit emotional, it was hard leaving the Giants given I've spent the last seven years there and built so many great friendships up there.
"At first, I was sitting on the fence, I didn't know whether to hang the boots up or what not.
"But I just really want to have another crack at it because I feel I've still got so much more to give."
Since playing 35 of a possible 44 games in his first two seasons at the Giants, Mohr has suffered two knee reconstructions and a broken foot among other injuries.
But the defender says his injury troubles are what is spurring him on into this next chapter of his career.
"I just really want to prove a point to the rest of the AFL community that I can still do it.
"Because I think I can."
The views in this article are those of the author and not necessarily those of the AFL or its clubs