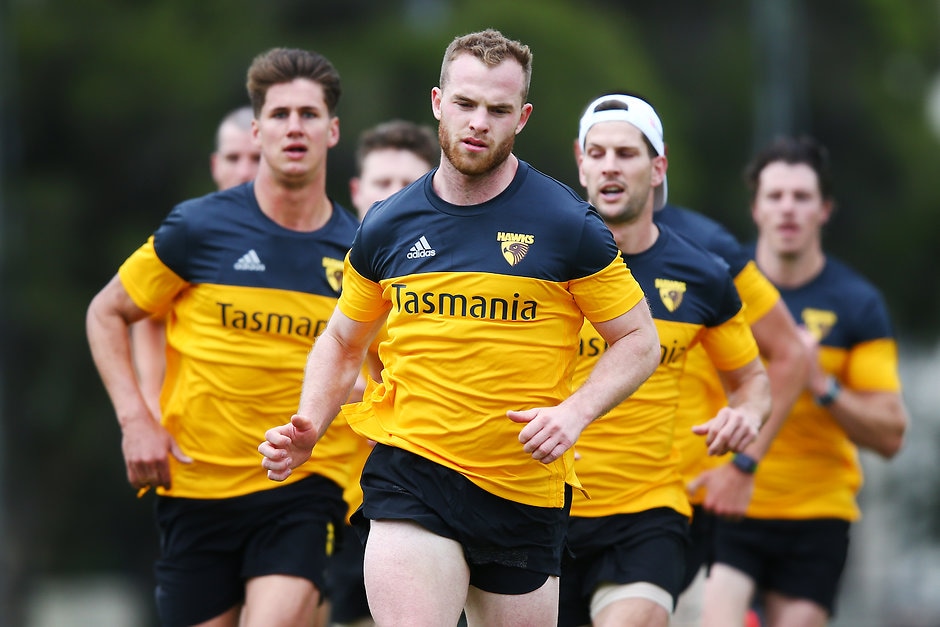 Despite x-rays today confirming that Tom Mitchell has broken both his tibia and fibula, Hawthorn Doctor Michael Makdissi says the club expects Mitchell to recover well.
Makdissi confirmed the midfielder had suffered breaks to both bones in his lower left leg, however highlighted there we no other associated injuries.
"The x-rays confirmed two clean breaks to the tibia and fibula bones and Tom will undergo surgery this weekend to repair them," said Makdissi.
"The positive news for Tom is that there are no other associated injuries and as such it is just a matter of waiting for the bones to heal.
"Once this occurs, we will be in a better position to dictate the speed of Tom's rehabilitation and ultimately his return to the playing field."
Mitchell suffered the injury at a training session at Waverley Park on Friday morning.
The views in this article are those of the author and not necessarily those of the AFL or its clubs