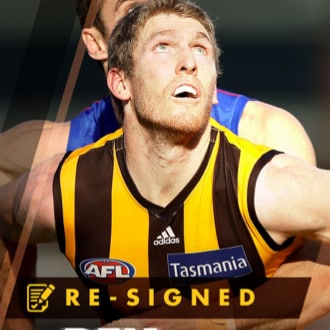 The second Hawk in one day, Big Boy has extended his contract to remain a Hawk.
9:00pm Aug 14, 2017

Ben McEvoy says the club isn't looking ahead to finals despite posting two wins on the trot.
1:27pm Jul 3, 2017

Experiencing his best season to date, Ben McEvoy continues to climb up the Player Ratings.
2:38pm Jun 1, 2017