It was all smiles at the Ricoh Centre on Wednesday as the players put on their 2013 playing kits for the first time and stepped in front of the cameras for the 2013 team photo.
The gym was abuzz as the players had their headshots and profile photos taken for the 2013 season before taking their place for a playing group photo with Senior Coach Alastair Clarkson.
There were plenty of laughs and jokes had throughout the photo session which lasted approximately two hours.
Voices were high and morale up throughout, as the players had a training run on the oval at Waverley Park before heading indoors to glamour up.
Check out some behind-the-scenes photos taken throughout the day.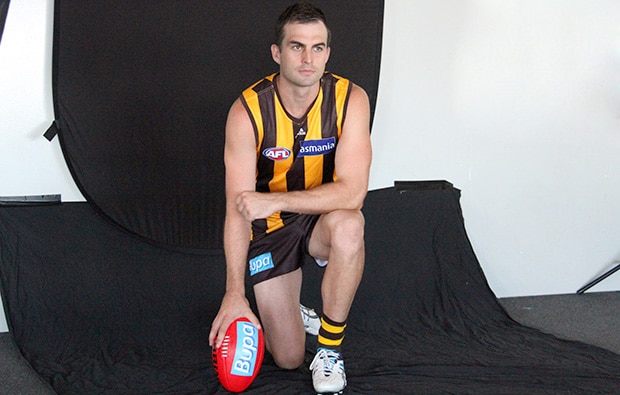 Recruit Brian Lake was one of the first to step up and have his photo taken.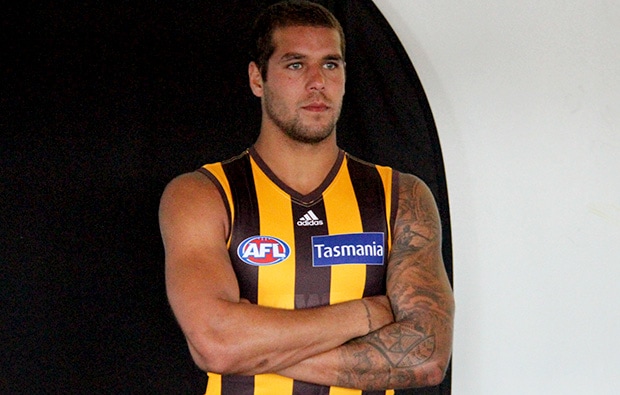 Lance Franklin had his game day face on.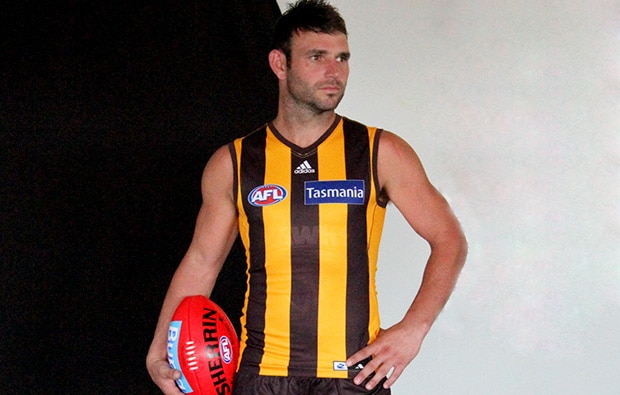 Defender Brent Guerra preferred to have the footy in his hand for one of his photos.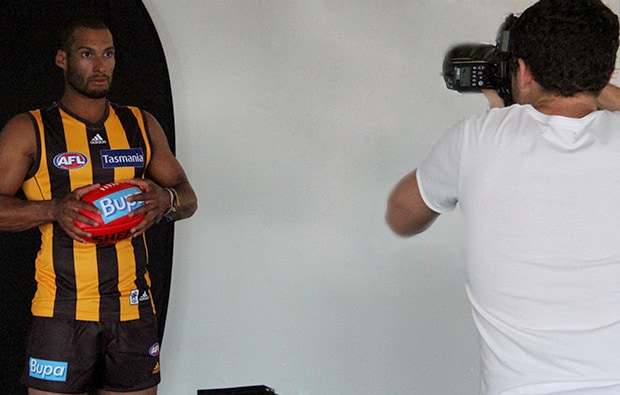 Josh Gibson was comfortable in front of the camera, and had a pretty strong grip on the footy.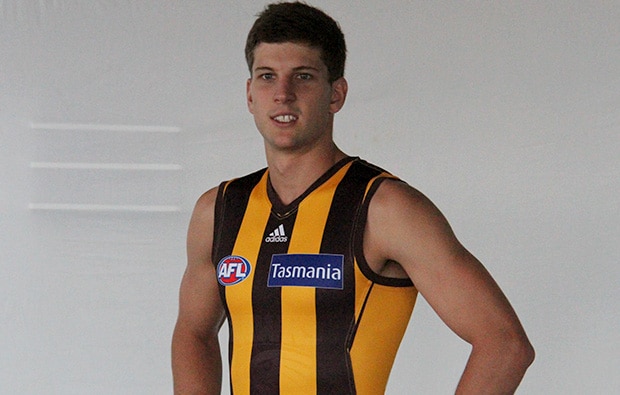 Everyone's favourite, Luke Breust is back for another year.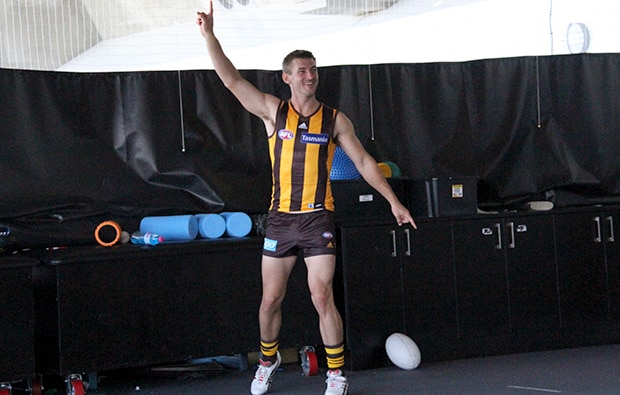 Looks like Brendan Whitecross was probably a little too excited when his name was called for his photo.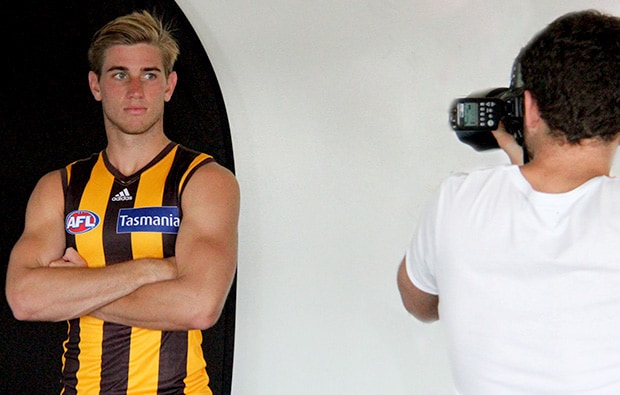 No prizes for guessing what Ryan Schoenmakers has been up to, he's spent plenty of time in the gym judging by his bulked up frame.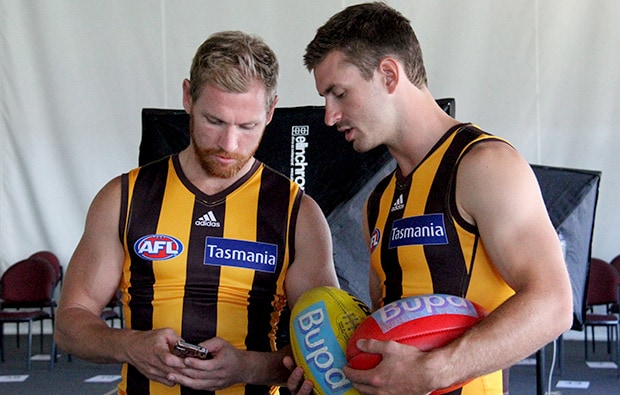 Michael Osborne and Whitecross found the time to tweet during the session, and why not?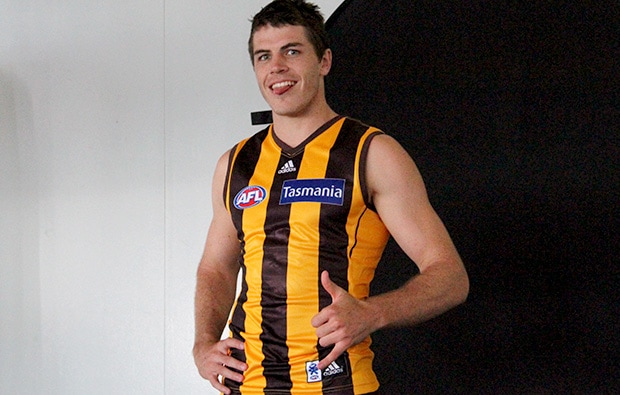 This guy is always up to something!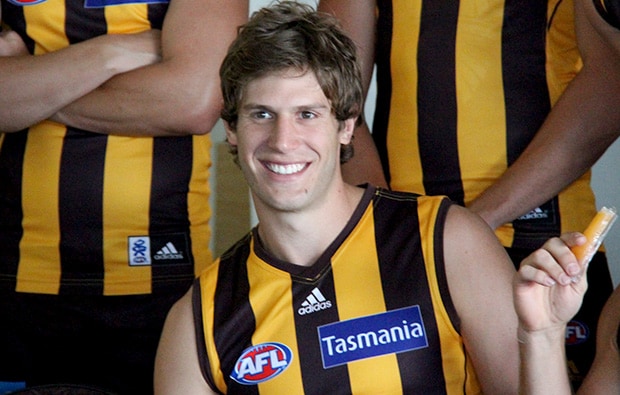 Grant Birchall was all smiles as he waited for his teammates to get into position for the team photo.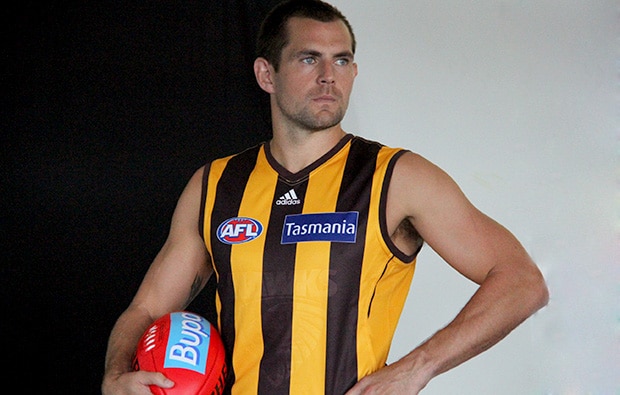 This guy always leads from the front and in 2013, he means business.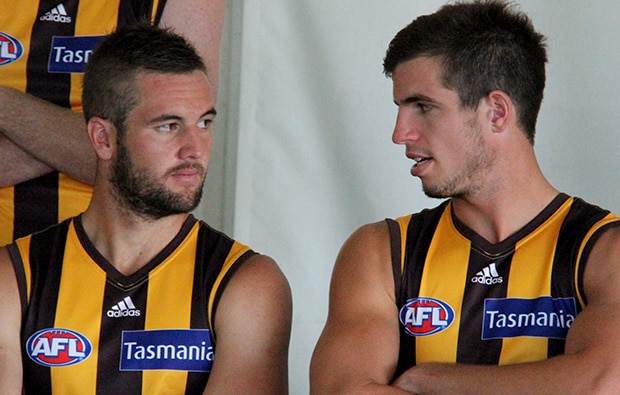 Best buddies Matt Suckling and Ben Stratton stood next to each other in the 2013 team photo and chatted while they waited.
Deep in conversation were Sam Mitchell and Luke Breust.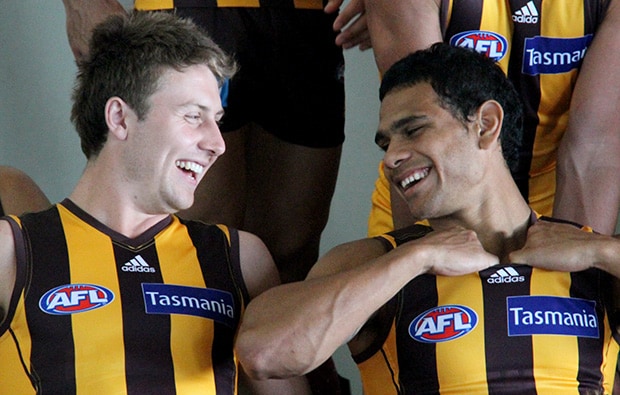 Cyril Rioli and Liam Shiels found something hilarious as they took a break from looking at the camera.
He's a happy man at Hawthorn - draftee Tim O'Brien in the brown and gold stripes for the first time.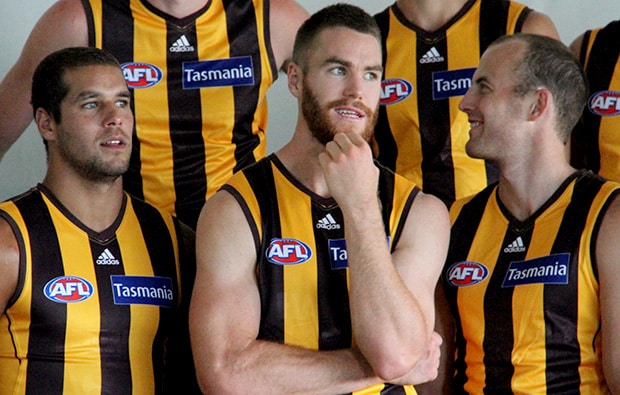 Max Bailey obviously takes this photo business very seriously.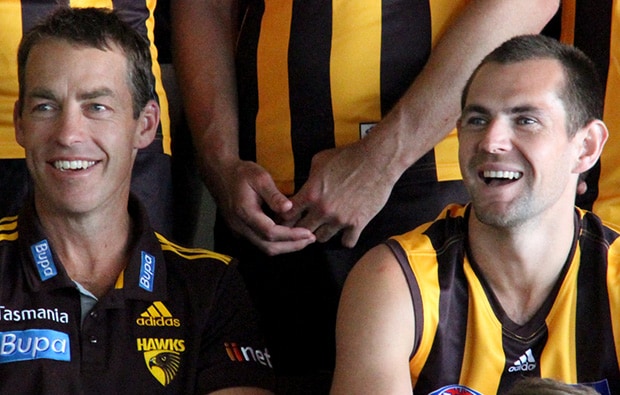 Captain and Coach were pretty happy to be in front of the camera.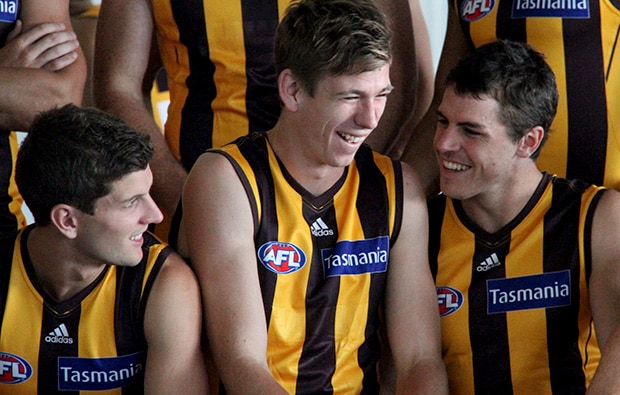 You'd love to be a fly on the wall in this conversation - Luke Breust, Kaiden Brand and Isaac Smith all sharing a laugh.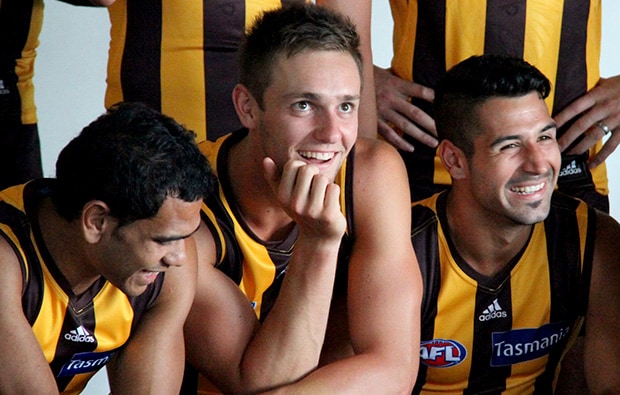 The trio must have shared the joke with this trio - Cyril Rioli, Jack Gunston and Paul Puopolo loving life in the brown and gold.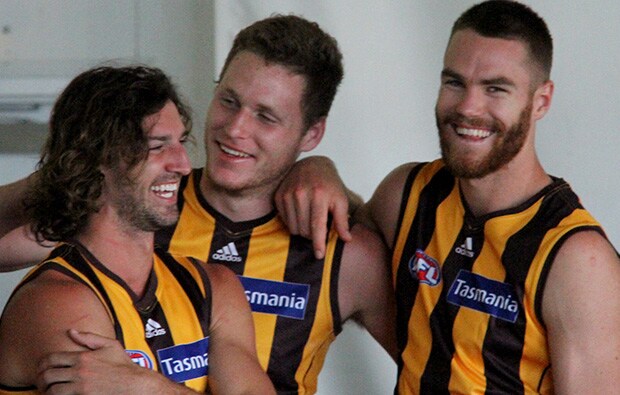 Looks like former Swan Matt Spangher has made himself a few friends in Luke Lowden and Max Bailey at his new club.
This one's a keeper for Birchall, Guerra and Franklin.
Like the Club's new 2013 adidas guernseys? Purchase yours from HawksNest now to ensure you're ready for the 2013 season.