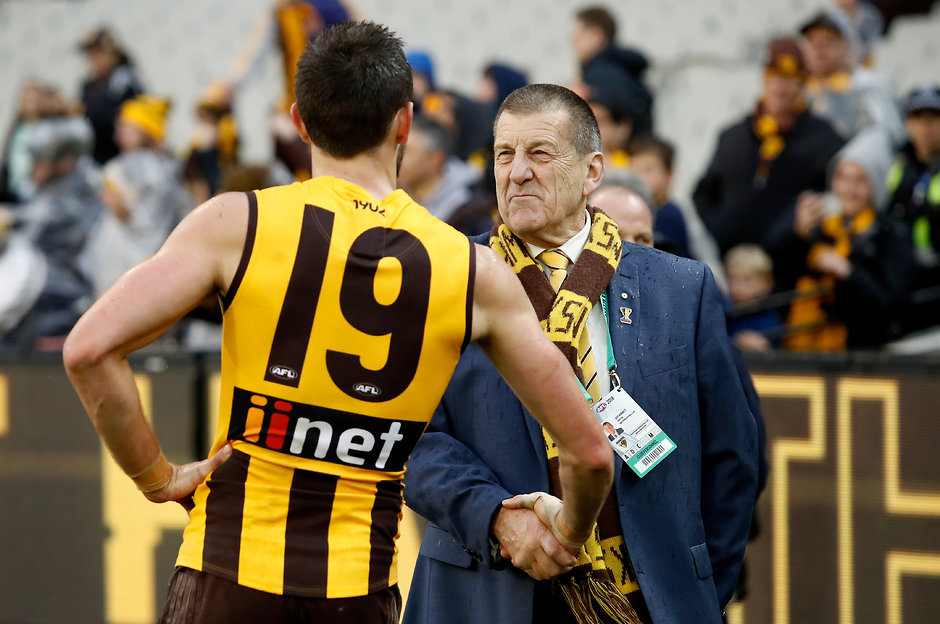 President Jeff Kennett has penned the following letter to members...
Good afternoon dear members,
Well, what a finish to the home and away series!
We are one club with three teams and excitingly, all three have earned the right to play in the finals.
Our AFL team finished fourth and has therefore earned a double chance. However, hopefully we are successful in our clash with Richmond next Thursday night 7.20 pm at the MCG and do not require it.
Our VFL team has finished sixth, and will play in an Elimination final this Saturday at 2.10pm against Port Melbourne, at North Port Oval.
And our VFLW team, my girls, playing under the Hawthorn banner for the first time have finished second. Meaning they too get a double chance at glory. They will play on Saturday 8th September at 10.15am against Collingwood also at North Port Oval.
I encourage as many members as possible to attend all games and show their support of our AFL, VFL and VFLW teams.
Regardless of what the next four weeks might hold for us, what an incredible year. I congratulate all our employees at the club for contributing to this remarkable result.
The game against Richmond at the 'G next Thursday, I am sure will be a blockbuster. Weather permitting, I expect well over 90,000 to attend the game.
I would also ask all who are attending to cover themselves in brown and gold, so our players can see us there in numbers. I trust we will all leave the ground hoarse, having lifted our players to victory on the crescendo of voices that we will have raised in support.
Please give thought to our administrative staff who are now working overtime to support both the football department and our membership. The deeper we go in the competition the more work they must do, working extraordinary hours to satisfy us all.
On behalf of the Hawthorn family I would like to congratulate Jack Gunston, Luke Breust and Tom Mitchell on being named in the All Australian team.
I also congratulate Lance "Buddy" Franklin on his selection and nomination as captain of the team. Lance, of course started his career at Hawthorn and remains one of our favourite sons.
I must admit, regardless of how we finish the year, I am very confident that our AFL team is in for another wonderful five to ten years. The young men that we have recruited over the last 24 months are growing in ability, game on game. Not only do they have good values, they are great athletes, and they have the skills and hunger to succeed.
Led by our more experienced players, we have a cocktail that is very exciting.
Of course, your Board's first responsibility is to ensure the highest levels of governance at the club. Second to that is the welfare of our employees and the value we provide to our owners - you, our members.
We are your agents, we act on your behalf and we serve because of you.
I trust you will agree, that 2018 has been a year of great returns on the membership fee you pay to keep the club functioning.
At home, at work, around the water cooler, at restaurants and our favourite bar, we can talk with passion and pride about the performances of our three teams at our club.
Go Hawks
Jeff Kennett
The views in this article are those of the author and not necessarily those of the AFL or its clubs