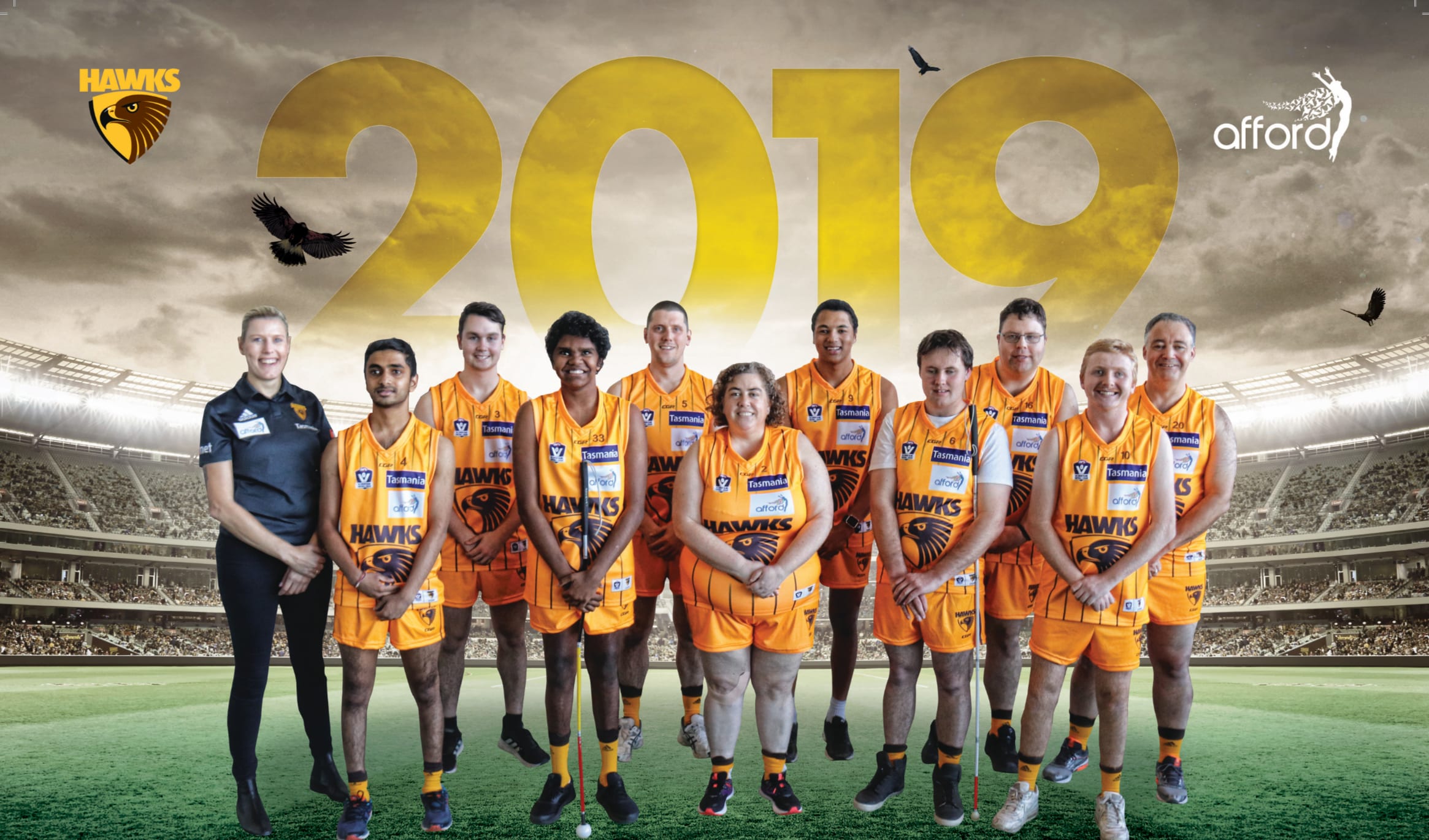 The Victorian Blind Football League exists to provide Victorians with blindness and low vision the opportunity to participate in Australian Rules Football, at a competitive level. Governed by AFL Victoria, the League provides an environment that promotes fitness, fun, friendship and a sense of belonging. Through participation in Australian Rules Football, it enhances life skills and develops self-esteem, confidence and improved health. 
In 2019, Hawthorn's inaugural AFL Blind team went onto win the AFL Blind premiership.
Hawthorn's premiership-winning list for 2019 was:
Mel Edge (captain), Ned Brewer-Maiga (vice-captain), Chris Gould, Dale Alards, David Steeds, John Boland, Ollie Oglethorpe, Soban Sivachanthiran, Zac Sheehan and Cebby Johnson.