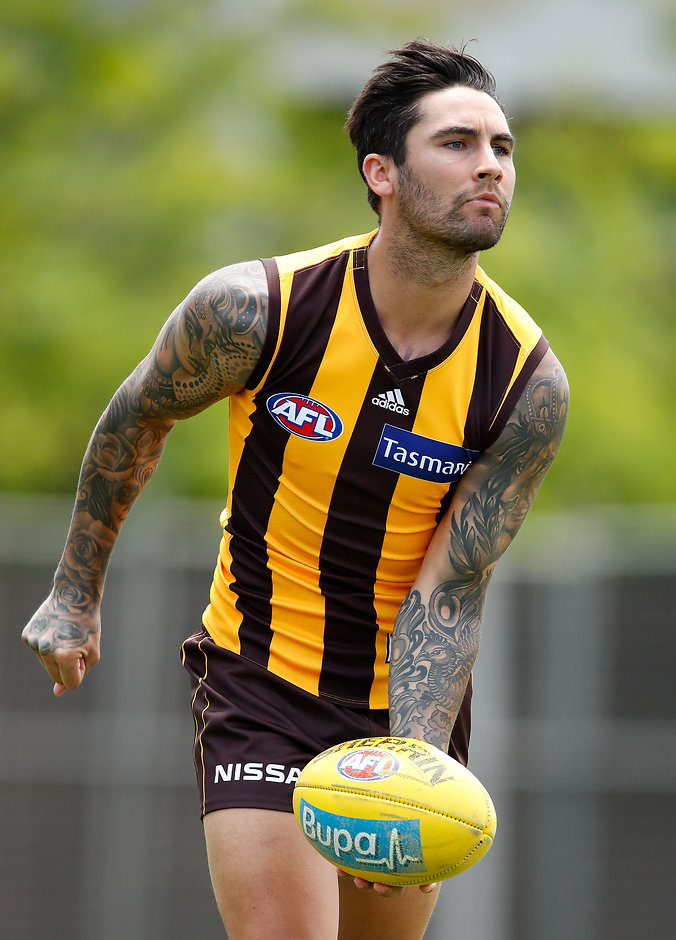 As every one is thinking up their New Year's resolutions, we've drawn up our own list of hopes and dreams for 2019...
Well, let's start things off with another top four berth. As Clarko says, set out to earn top four and then restart again heading into September!

Grant Birchall to reach his 250th game milestone. Birch has been stranded on game 245 since Round 15 2017. We'd love to see him become the 15th player to pull on the brown and gold jumper 250 times!

He has done it each of the last two seasons. But we'd love to see Tom Mitchell break his own disposal record for the third consecutive year. 849 touches or more, here we come!

It was one of the highlights of 2018. So, because we're greedy, we'd love to see Hawthorn VFLW go back-to-back.

…. and, while we're at it, another premiership for Box Hill would do just fine!

Hodgey, Fages and the Lions owned a 2-0 winning ledger on us last year. It's time to even the score in 2019.

A little part of the Hawthorn family's heart faded when Stratts shaved off his mullet last month. We understand it was for charity, but here's hoping it will make a miraculous return ASAP.

The last session before Christmas saw Tom Scully getting on the move and it got us pretty excited! A fit Tom would be a lovely way to welcome the new year!

Now for one that is a bit left of centre. We'd love to see a piece of play at Box Hill next season where Tim Mohr comes out of the backline to find skipper Andrew Moore, who looks further down the ground to find Dylan Moore who slots a goal!

Not since Round 22 2009 has a Hawthorn number one jumper been seen running around on an AFL ground. Here's hoping Harry Morrison gives it a return to be remembered!

The Hawthorn Wheelchair Football team were unable to salute a first win in their maiden season in 2018. Let's bring on a victory in 2019!

Chad Wingard is a walking highlight reel. He seems destined to win a Goal of the Year or Mark of the Year in his time as a Hawk, so why not just win both in 2019?

With the new season will come a new set of rule interpretations. Let's hope we can become the quickest to adapt and thrive!

From Round 8 2012 to Round 19 2016, we won a record 19 consecutive games in Tasmania. But, over the last eight games, we've managed only five wins. Starting with the Round 6 fixture against Carlton, let's start another hot streak!

Sam Mitchell is back in the brown and gold and boy oh boy are we happy to see it! Let's hope he can mentor some of our young midfielders into becoming the kind of player he was!

GWS is the club we have the worst recent record against, winning one, drawing one and losing three of our last five encounters. We play the Giants in Canberra for the first time in the club's history in Round 21. It's on a Friday night too – so that sounds like a good stage to improve that record!

Hawthorn places enormous importance on its work throughout the community. Here's hoping we continue to improve the health and wellbeing in our community in 2019.

We now have three former Port players who are Aboriginal: Wingard, Impey and Burgoyne. This means that our match-up with their old team Port Adelaide in Round 10's Sir Doug Nicholls Round is extra desirable!

If Roughy kicks 37 goals in 2019, he will become just the fifth player to boot 600 goals for the brown and gold. C'mon, Rough!
The views in this article are those of the author and not necessarily those of the AFL or its clubs