As Hawthorn celebrates grassroots football this week, hawthornfc.com.au spoke to Andy Beauchamp, Alastair Clarkson's high school coach, to find out a little more about 'Clarko' as a junior.

As a sports obsessed youngster, Clarkson always had a footy or cricket bat close at hand. At 15 years of age, he moved from his home in Kaniva in Western Victoria to boarding school at Ballarat and Clarendon College, where Beauchamp coached the senior footy team.

While a "late blossomer" academically, Beauchamp said Clarkson developed into a bright student, however his focus was always on sports like football, tennis and cricket which came so naturally to him.

Beauchamp described Clarkson as the ringleader of the boarding house, always looking for any situation to make his mates laugh, often at his tutor's expense.

Clarkson was a very popular, a prankster and very mischievous, according to Beauchamp, who said that he remembers the youngster as just "incredibly honest."

"One of my fondest memories of Clarko was an occasion after he had done something wrong – I can't even remember what it was that he had done," he said.

"He came and knocked on my door, owned up, and apologised immediately."

"I had no idea what he was talking about it, but it was hard not to like his integrity. He was the most honest kid," Beauchamp said.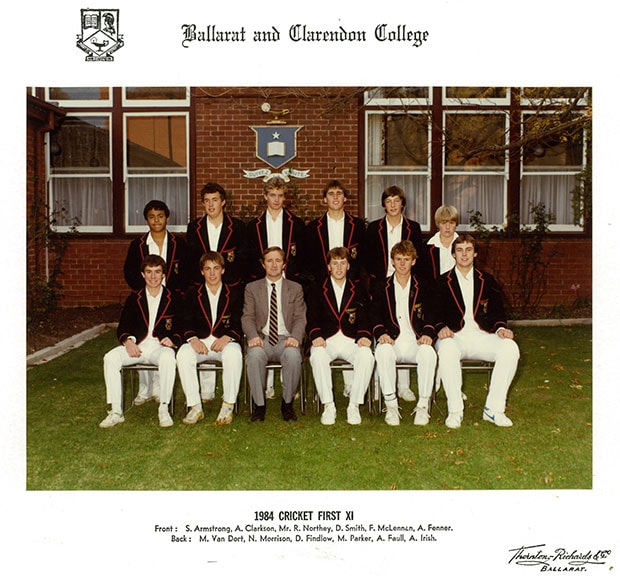 Alastair Clarkson (bottom row, second from the left) was an excellent junior cricketer.

The teenage Clarkson, or 'Addis' to his mates, was a passionate, ultra-competitive footballer who excelled as a midfielder despite his smaller size.

Clarkson played in the school's first 18 side from year 10 through to year 12 and won the best and fairest twice.

"He was a very skilful, tenacious footballer who played above himself on every occasion," Beauchamp said.

"I think his competitive nature came about partly because of his size, but also because he was the youngest brother in a country town."

Even as a teenager, Beauchamp said Clarkson possessed outstanding leadership qualities.

He was vice captain, and Beauchamp was quick to point out the only reason Clarkson didn't captain the side was due to commitments outside of football back in Kaniva.

In addition to his leadership talent, Clarkson was a great team player according to Beauchamp.

"He was a sensational teammate, very passionate and one of his greatest strengths was working in a team," he said.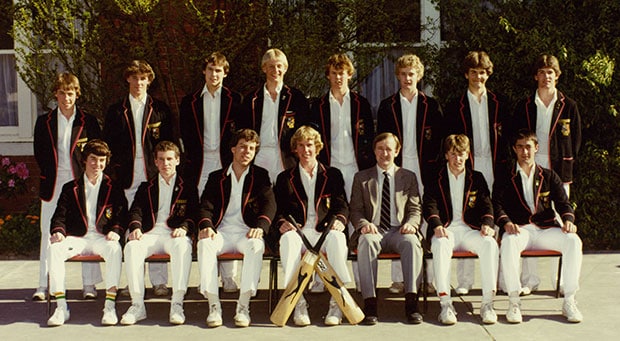 Hawks Senior Coach Alastair Clarkson (far left, back row) with his high school cricket side, Ballarat and Clarendon College.

Much is spoken about the triple premiership coach's footy brain, and Beauchamp says this was evident in Clarkson from a young age also.

"He was an incredibly smart footballer with an exceptional footy brain."

"You didn't really have to coach him," Beauchamp said.

And, according to Clarkson's junior coach, there was no question he would go on to play VFL football.

"I remember this game that Ballarat Clarendon played against rival Monivae at Hamilton, and the wind was so fierce at the ground."

"Al was so good that when Ballarat was kicking with the wind, he played full forward, and when we were kicking against the wind, he was at full back."

"He pretty much won us the game that day, and even the Monivae kids were clapping him as he came off the ground."

"We always knew he would play somewhere".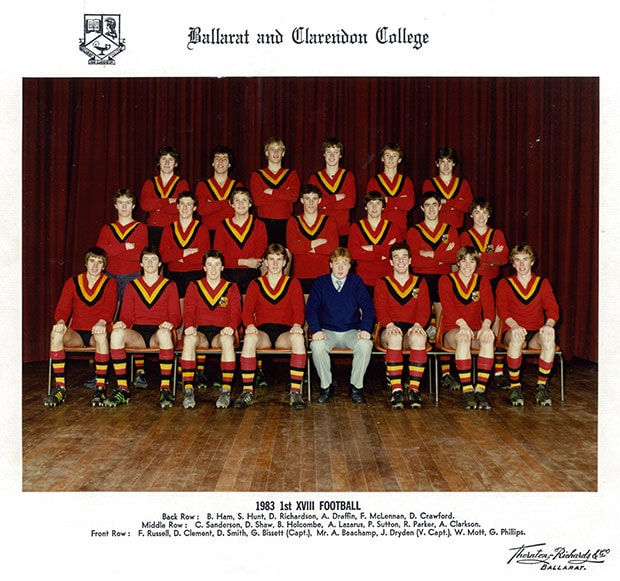 'Clarko' (middle row, far right) pictured with his junior footy school team, Ballarat and Clarendon College.


RELATED

Round 7 team

Celebrating Grassroots: Ben McEvoy

Celebrating Grassroots: Luke Breust

Celebrating Grassroots: Isaac Smith

Celebrating Grassroots, register for your FREE Round 7 ticket