Sounds of boxing gloves colliding filled the Ricoh Centre gym on Tuesday morning as Hawks players particpated in a solid boxing session.
Before players began their session though, the day began with a spar between a boxer ranked number 10 in the world, Brad Pitt, and Jason Whately, a talented amateur boxer known to the Club.
With the players keen onlookers, the spar between Brad and Jason served as motivation before players put their own boxing gloves on and got to work.
Intensity and energy levels were high as they put on their gloves and bounced around, ready to put into practice some of the tricks and tactics learnt from Brad and Jason.
While one group took part in a boxing session, another group of players hit the bikes on the other side of the gym, getting valuable miles into the legs.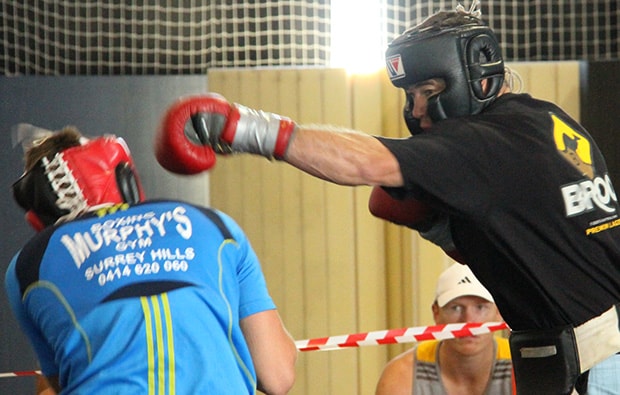 The spar begins - Jason gets ready to feel the full force of Brad Pitt's left fist.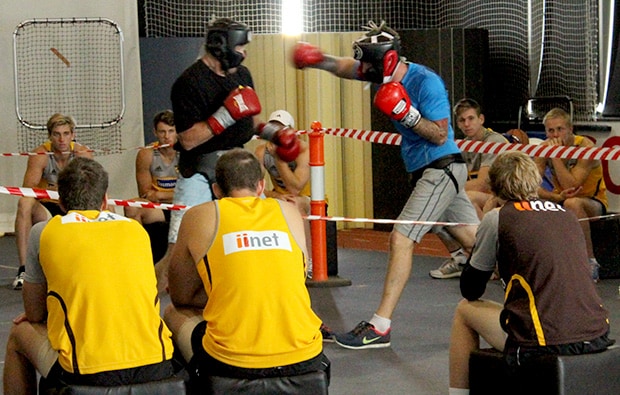 But it doesn't take long to land one of his own as Hawks players look on intently.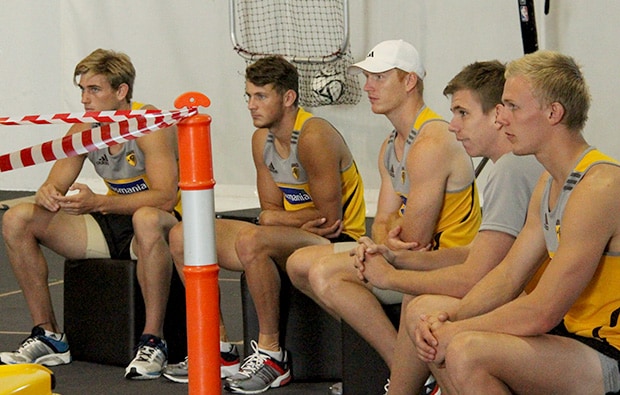 Ryan Schoenmakers, Angus Litherland, Kyle Cheney, Kaiden Brand and Will Langford were among the very interested onlookers in the Ricoh Centre gym.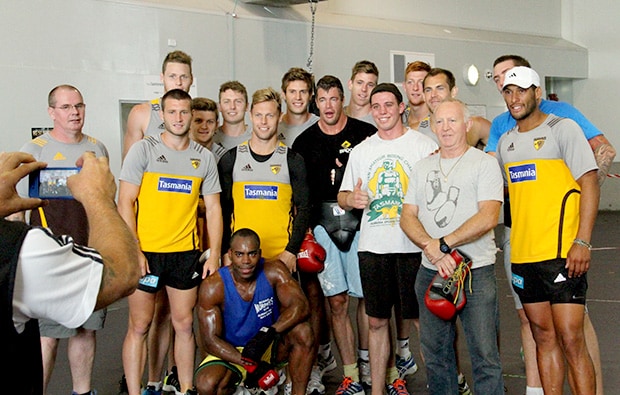 Before departing the Club, Pitt and his team pose for a photo with some very excited Hawks players.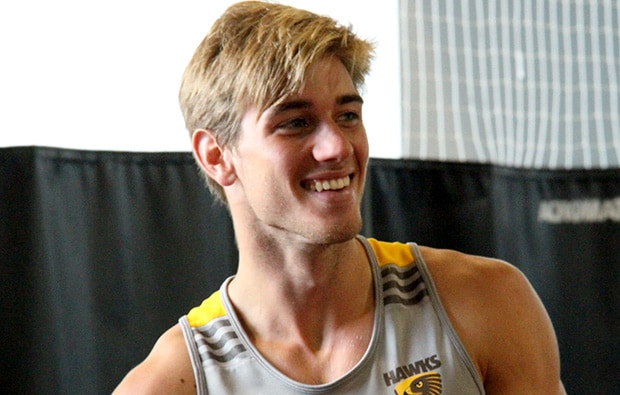 Schoenmakers found plenty to smile about before starting his boxing regimen.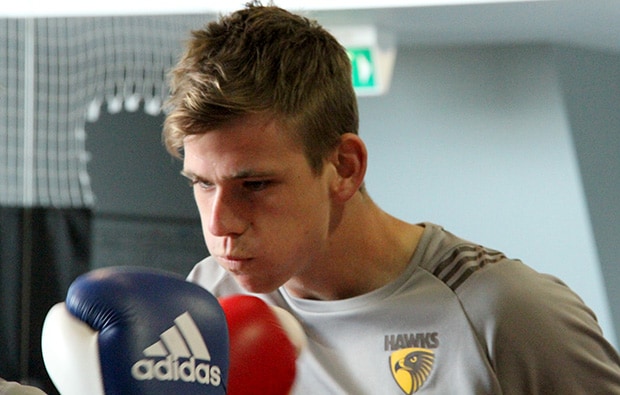 Kaiden Brand didn't waste any time in getting straight into it, feeling motivated after watching the spar.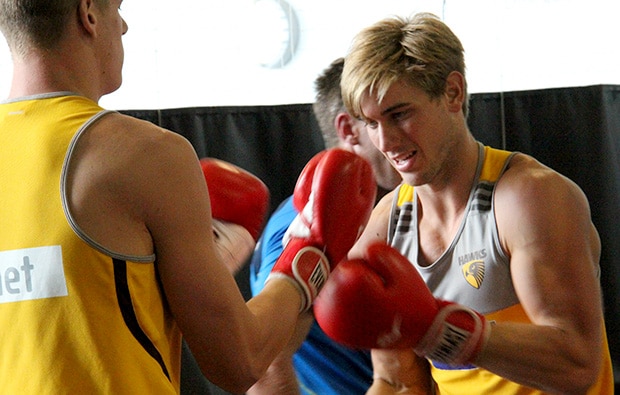 It didn't take long for Schoenmakers to get down to business, pairing with Sam Grimley.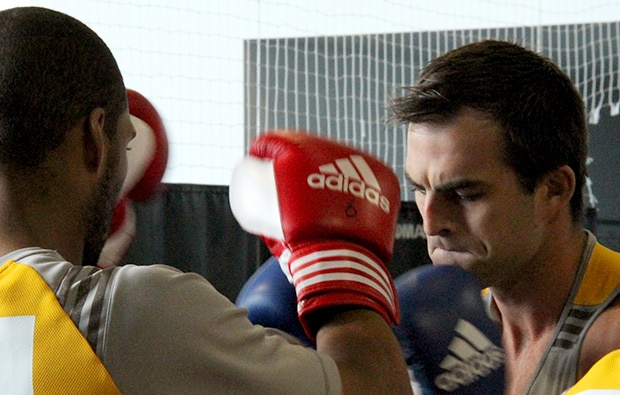 Brian Lake was a picture of concentration during his workout with Josh Gibson.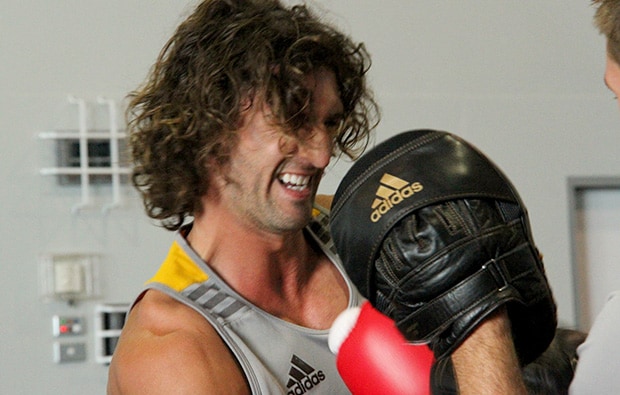 Check out the work of Matt Spangher, who put everything he had into the session.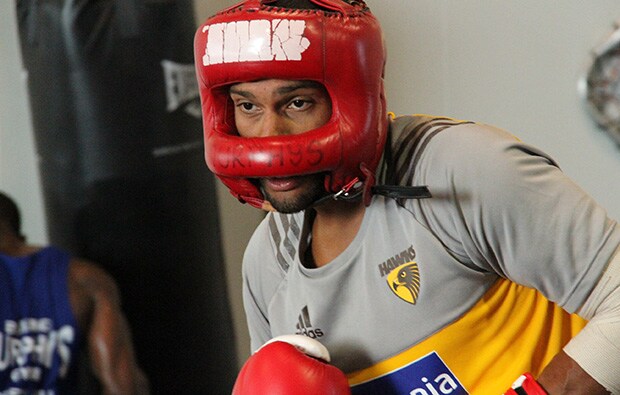 Into the ring went Lake and Gibson, with the latter keeping a close eye on his opponent.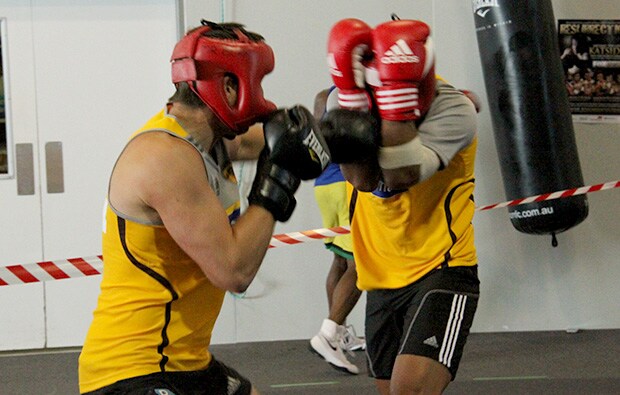 Lake lands the first blow, but perfect defence from Gibson.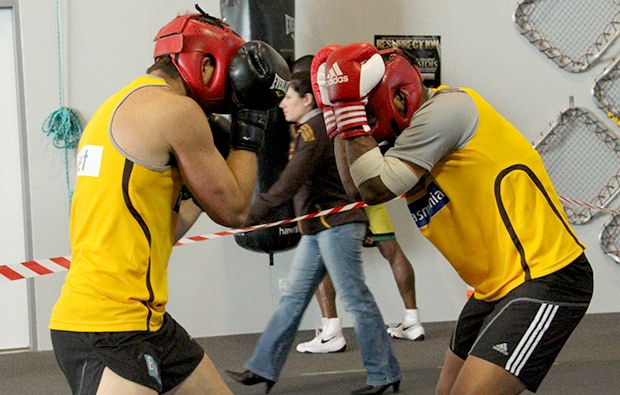 Gibson braces for another hit, Lake preparing his left hook.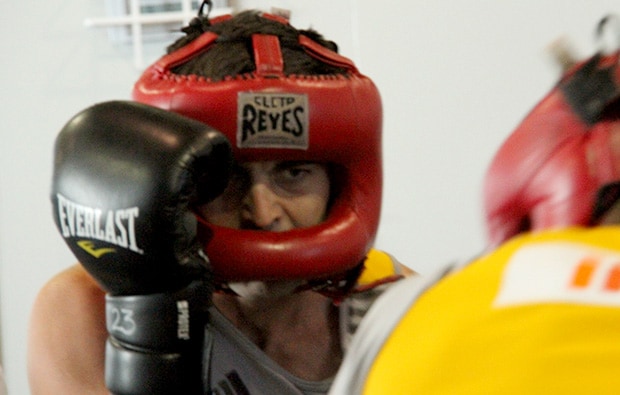 The former Bulldog means business at the Hawks, staring down his defensive partner in the ring.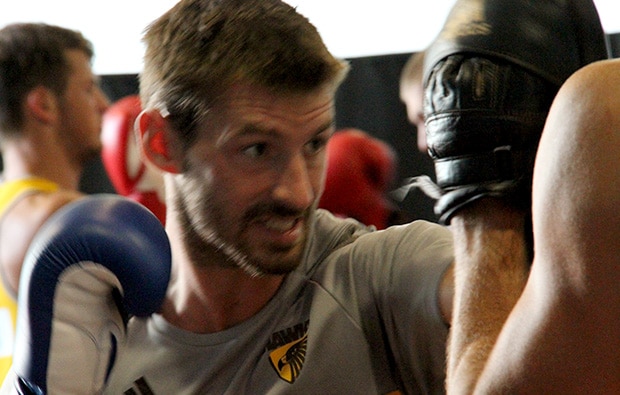 Determination and agression, that's Brendan Whitecross's boxing motto.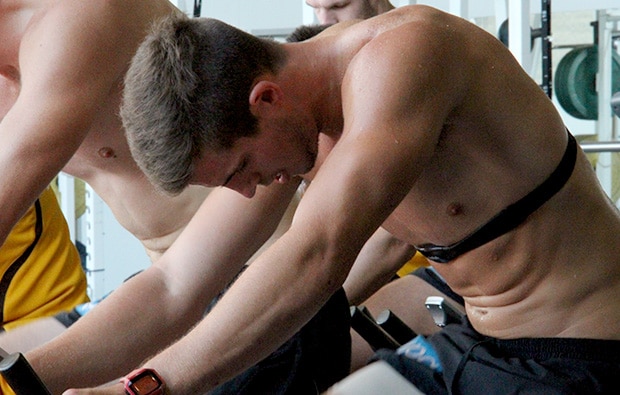 Meanwhile, Ben Stratton was working hard on the bikes, getting a solid session in on his legs.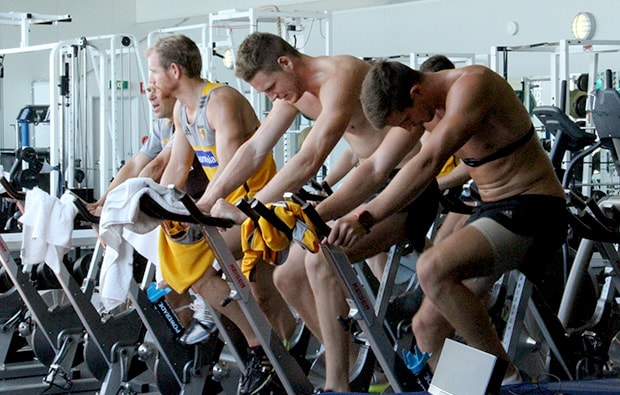 Michael Osborne, Luke Lowden and Stratton were front and centre as players worked the bikes.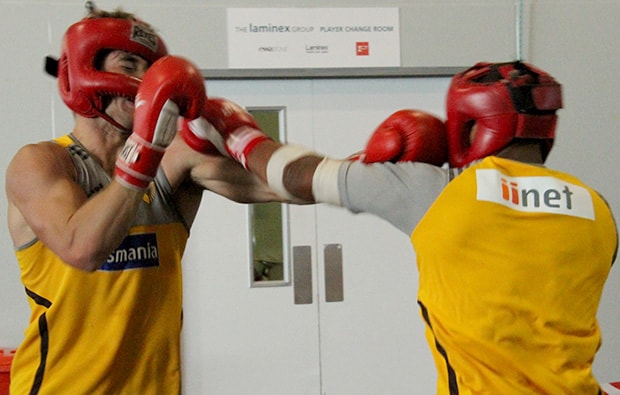 Back in the ring, Schoenmakers steps into the ring, only to cop one on the nose. Lucky he's got his helmet on!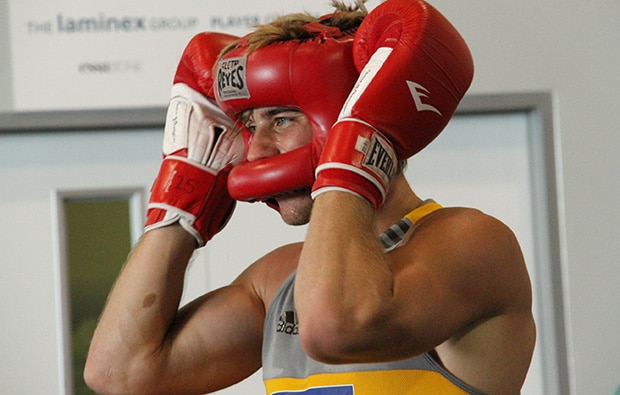 He's okay! Everything in tact for the defender.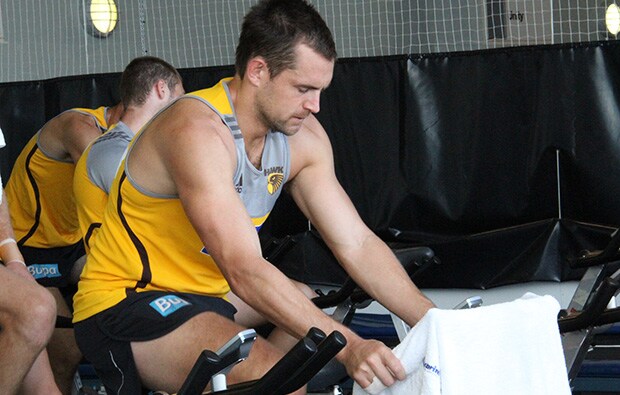 Back on the bikes, and Luke Hodge was getting in some miles and working up a sweat while doing so.