Last Wednesday, a group of six children from the Northern Territory touched down on a cold winter's morning in Melbourne to commence the week-long Indigenous Exchange program. It had been a long and tiring journey for the group who come from Barunga, 80kms South East of Katherine, but that didn't dampen their excitement!

During the kids' stay, families associated with Hawthorn Auskick Centre graciously open their homes to host the children, making them a part of the everyday running of their household. First stop of the trip was for the group to meet the families and get settled in with a quiet evening at home.

Thursday was the start of a jam-packed activities schedule, kicking off a day in the classroom at Glenferrie Primary School with their host siblings. The evening was then spent at the annual Hawthorn Auskick Pie night with plenty of fun activities and Shaun Burgoyne as a special guest. The kids loved getting involved in the action and meeting one of their Hawthorn heroes.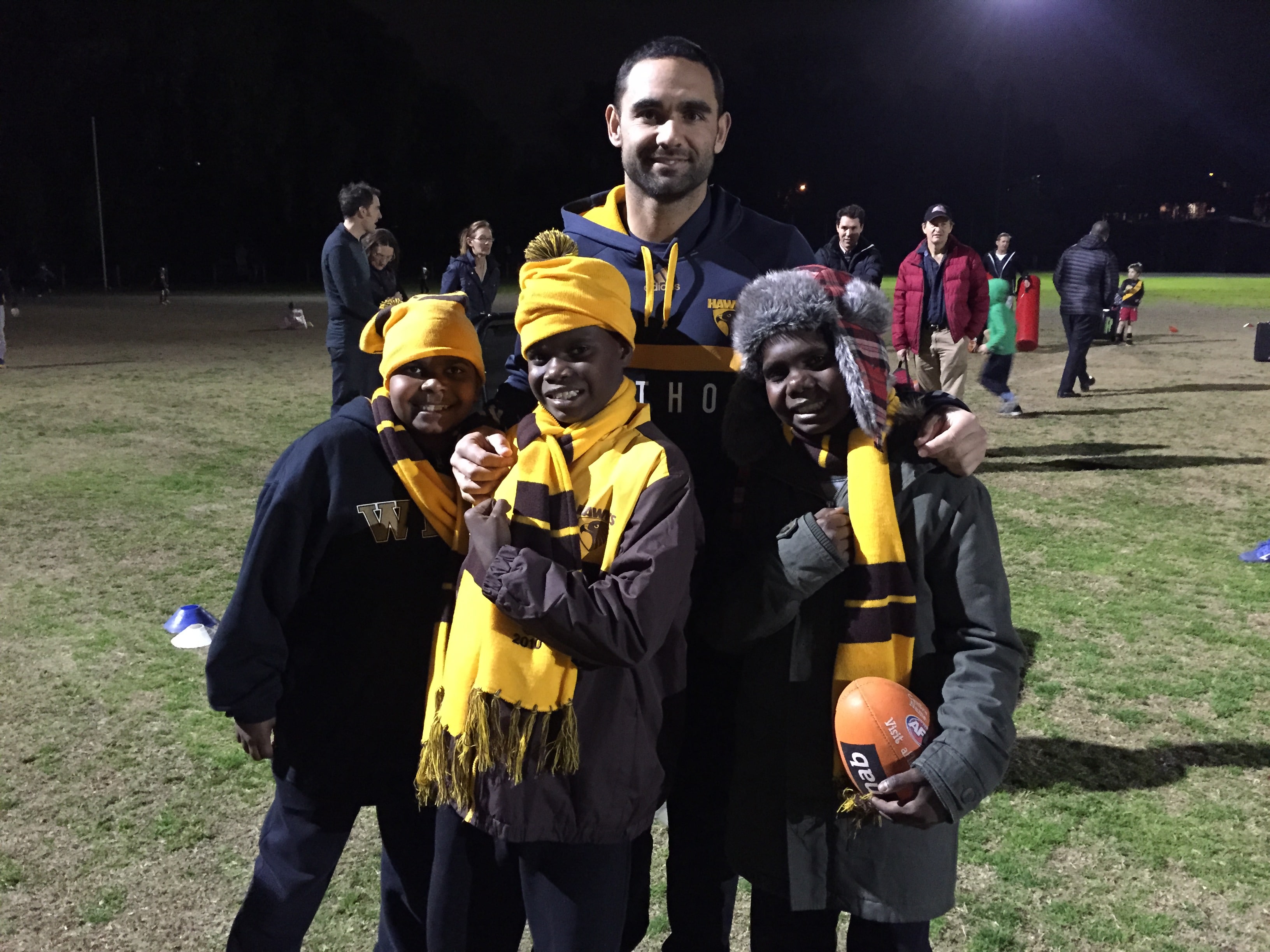 3470km from the NT to Melbourne. The boys from Barunga enjoying a chilly start to the indigenous exchange program.
After meeting Shaun at the pie night, the kids were eager to get up close and personal with some of their other favourites and they got to do just that at training on Friday morning. Decked out in Hawks gear, the kids watched the session from the sidelines and then got to catch up with all of the boys for some signatures, photos and a kick. This was a huge thrill for the group – they were so excited that they called their class back home straight away to tell them the news!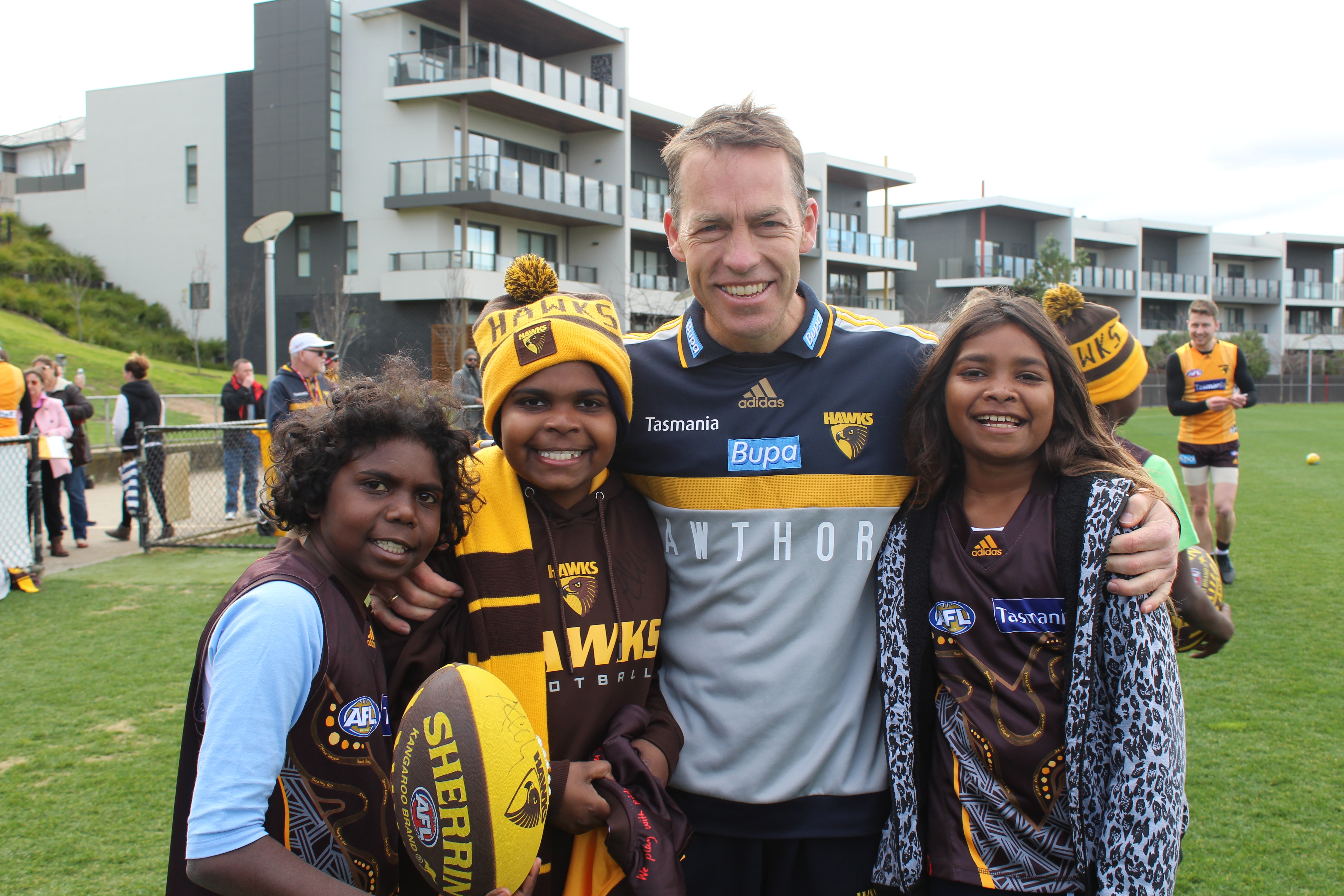 Big smiles at training at the Ricoh Centre from Clarko and our special guests!

The kids then got to step onto the MCG and form the guard of honour before the Hawks took the field against Geelong on Saturday night. All of the children had never been to the MCG before so their excitement levels were high and they spent the night cheering on the boys to victory.


The Barunga kids formed the guard of honour for our Round 20 match against the Cats.
Amongst all of this the kids did numerous activities as a group and with their host families including visiting the Zoo, Scienceworks, Chadstone and Jump Factory.

It was a fantastic trip for all involved and one that the children from Barunga will remember and cherish for a very long time.
The HFC Indigenous programs are made possible with the support of the Epic Good Foundation.

RELATED

Epic donation to expand Indigenous program