Women's football legend and current Hawthorn player Meg Hutchins is set to notch up another milestone in her illustrious career when she plays her 50th VFLW game this weekend.
Though it's officially Hutchins' 50th VFLW game, the 37-year-old has played approximately 240 games since she began playing football in 2003.
Around 200 of those games were played at the Eastern Devils Football Club in the Victorian Women's Football League prior to the introduction of AFL Victoria's VFLW.
Hutchins boasts a decorated football CV that includes six-time All Australian representative, eight-time Victorian representative and Helen Lambert Medallist (league best and fairest) in 2004.
Despite achieving so much in her career, Hutchins says this weekend's milestone is still exciting.
"I'm really proud to reach the 50-game milestone," said Hutchins.
"I'm happy I was able to play a lot of them for my previous club the Eastern Devils, but I'm super rapt that it's with the Hawks that I notch up the half-tonne."
One of her greatest career highlights came in her 38th VFLW game last year when Hawthorn won the 2018 VFLW premiership.
"My 38th VFLW game was by far the most memorable and favourite.
"To be able to achieve the ultimate success with the Hawks was a dream come true after 16 years of trying.
"To be able to do that with some of my closest and best friends was just so special."
Photo: Hutchins celebrates Hawthorn's 2018 VFLW premiership with family.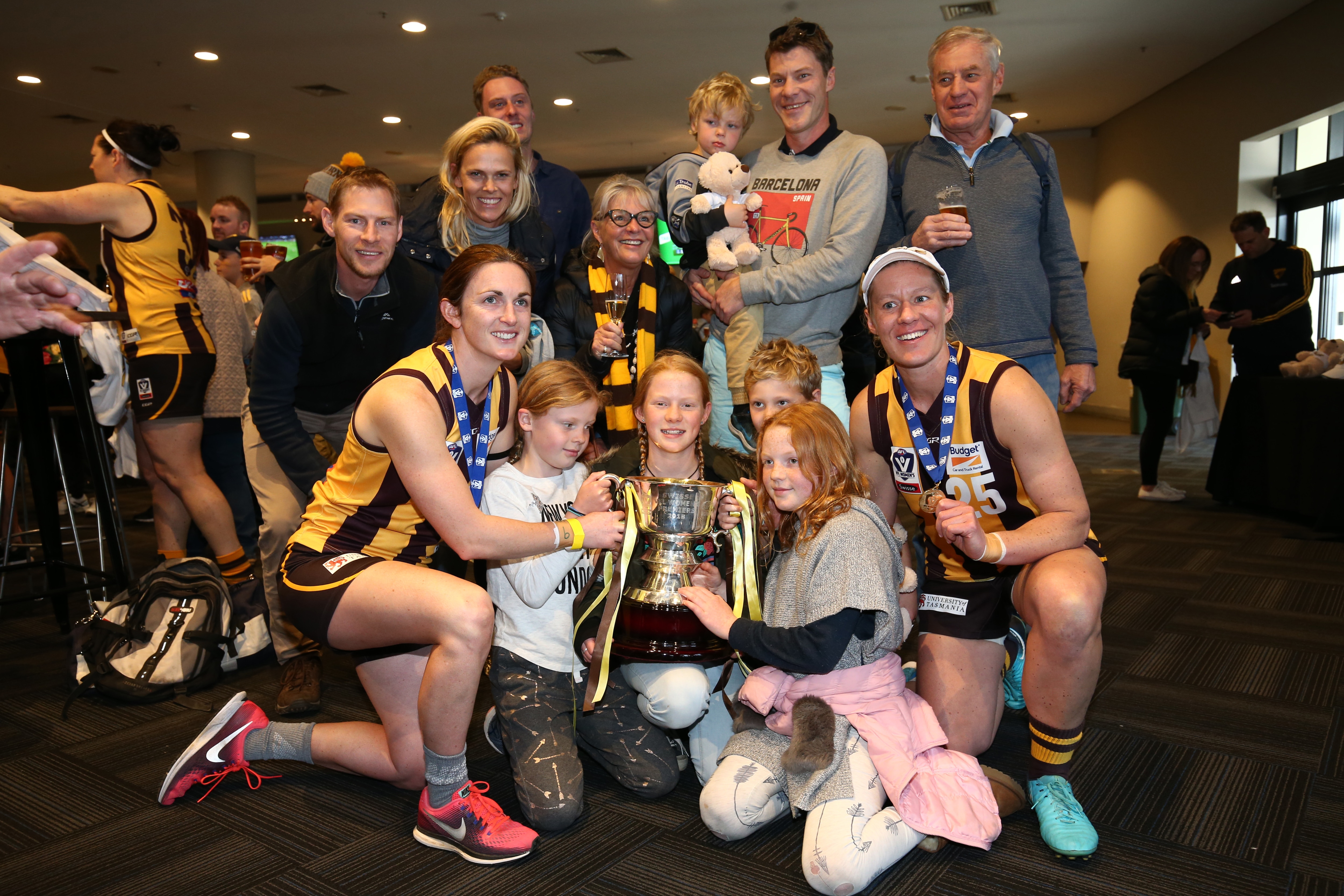 Hutchins is looking to continue her football career for as long as her body allows her to.
"I plan to play for as long as I'm making a meaningful contribution on-field for the Hawks."
Hawthorn plays the Southern Saints in Round 15 of the VFLW this Sunday at Trevor Barker Beach Oval this Sunday at 12.00pm.