The votes are in and the fans have spoken. Our winner is Courtney Bree, a 22-year-old graphic design student from Pakenham in Victoria.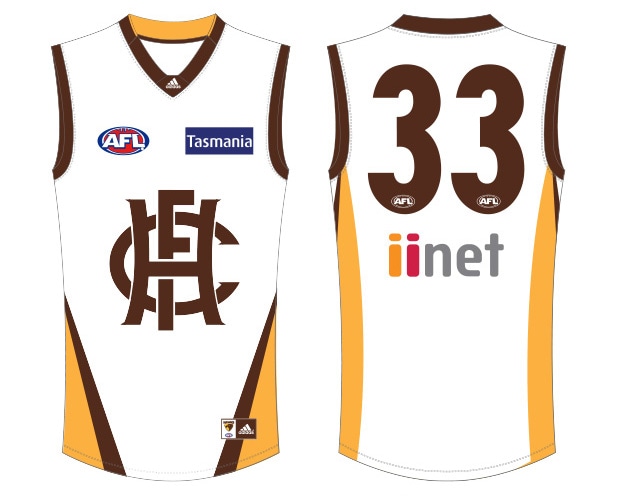 The winning design by Courtney to be worn by the Hawks in selected 2017 games.


Courtney is a lifelong Hawks fan and member, and has been interested in design as long as she can remember.
Hearing about the design competition through a club email, she was very excited to be able to combine her two loves – graphic design and the Hawks.
"I submitted a few designs, but I'm really happy with the one chosen – it was my favourite."
In designing the winning guernsey, Courtney reflected on the past, including the HFC monogram which hasn't been a part of the guernsey design since 1932.
Her inspiration came from wanting to see a sleek and clean design.
"It's amazing, I've been a Hawks fan my whole life and it's just so exciting to think that I will be a part of Hawks history and that Luke Hodge is going to run out in my guernsey," Courtney said.
Cody, 16 from Morwell in Victoria, came in a close second place.
Runner-up design submitted by Cody.


"I enjoyed the design process and was really happy that I was one of the finalists. It is great that the club opened up the opportunity to the fans to design the guernsey and be part of the process," Cody said.
The specially designed guernsey will be worn when Hawthorn play away against either Adelaide Crows, GWS Giants or West Coast Eagles in 2017 and 2018. The guernsey will be on sale to the fans in early 2017.
Hawthorn Football Club would like to thank everyone who submitted a design and voted in the competition for the 2017 alternate guernsey.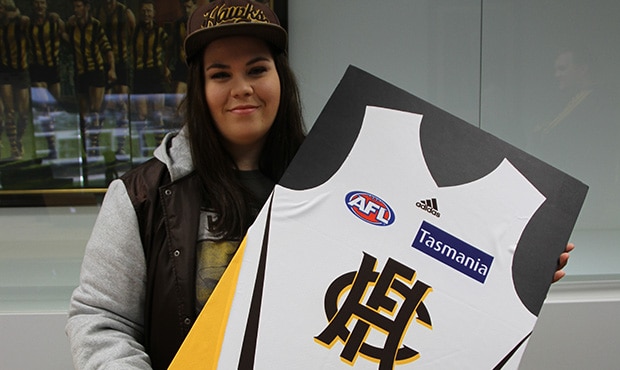 Courtney Bree holding her winning design.