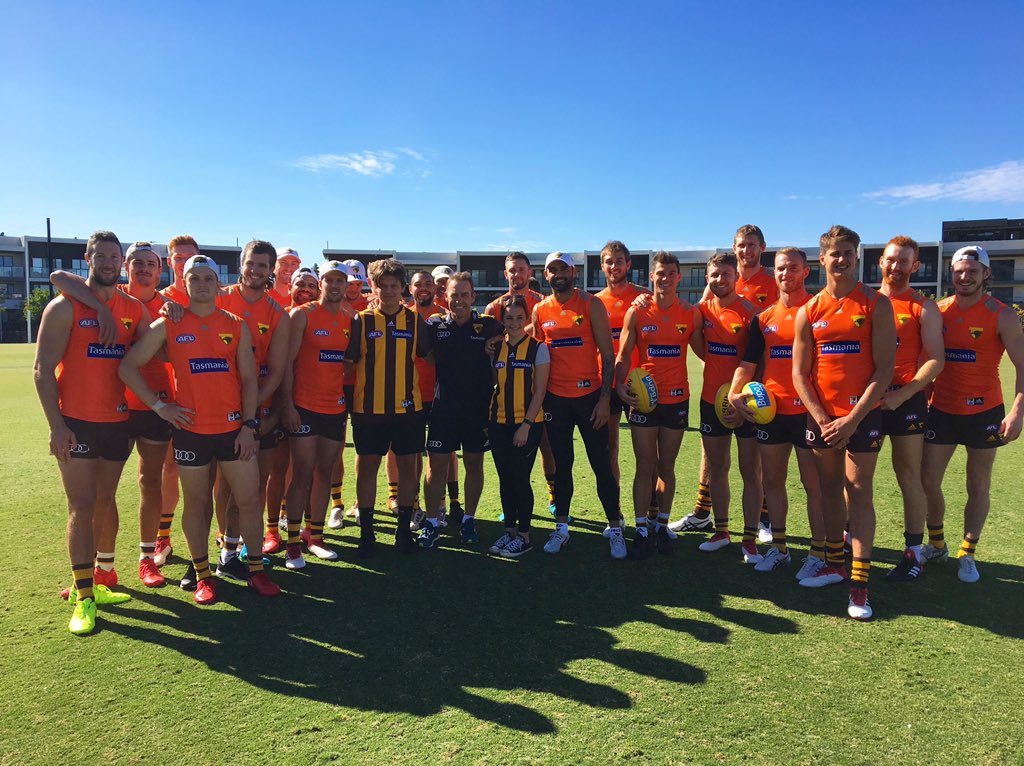 Each week in-season one special Hawks fan is selected by the club to pull on the number one guernsey and help the team prepare for the upcoming game.

At the final training session for the week, the #1 Fan runs water on the oval amongst the players and coaches, in what can best be described as a football safari experience – seeing the players up close in their own environment taking part in drills and fine tuning their skills for the weekend's game.

The #1 Fan also joins the huddle at the end of training for a pep talk from Senior Coach Alastair Clarkson and the players before joining in a group photo with the playing group and the opportunity to meet their favourite players on the ground.

Each #1 Fan receives their very own guernsey with their favourite players number printed on the back to denote their special place in the side.

To apply for the position of #1 fan please click here and tell us why you or someone you know should be presented with the opportunity.